Learn More About the Lightroom 4 A-Z Guide
The following tutorial is Lesson "Built-in Limitations in Lightroom 4" from Chapter 1 – 3 from the Lightroom 4 A-Z DVD Guide. We will be releasing 1-2 tutorials per week from the LR4 A-Z DVD. The full DVD including 130 tutorials and nearly 14 hours of Lightroom 4 training is available in the SLR Lounge Store.
In this Lightroom Tutorial
When adobe made Lightroom they designed it to be used in conjunction with Photoshop. That's why the full name of Lightroom is "Adobe Lightroom Photoshop" and not just "Lightroom" by itself. Lightroom is a capable photo editing software, but there are significant limitations to Lightroom, and that's when we look to Photoshop to meet our needs. In this video we're going to look at examples of when you'll need to use Photoshop. You can also read the article below.
Built-in Limitations in Lightroom 4 Video Tutorial
Built-in Limitations in Lightroom 4 Written Tutorial
The spot removal tool is adequate in Lightroom for small corrections, but it is not powerful enough to edit large areas of a photo. The brush in Lightroom's Spot Removal tool is limited to a small size and circular shape. The limited brush becomes troublesome when editing large areas because it gives the photos an unpleasing "edited" look. When you're making large corrections to a photo, you'll want the tools (heal, patch, clone, etc.) and the accuracy that Photoshop has to offer.
Composite shots are also another situation where you would want to use Photoshop over Lightroom. Lightroom is perfect for editing an image's overall color and exposure, but there are times when different parts of your photo will need different corrections. Photoshop offers great alternative solutions to this problem. With Photoshop you can create layers of the same photo with different corrections and combine them into a single image.
Conclusion and More Info
Lightroom is an essential to any photographer's workflow, but there are times when a photo will need more work than just simple corrections. Adobe has made it easy by designing Lightroom and Photoshop together, making anything from small corrections to complicated composite shots easy to produce.
Purchase the Lightroom 4 A-Z DVD Guide
The Lightroom 4 A-Z DVD Guide will turn any Lightroom novice into a complete master of Lightroom 4 in no time! The DVD which can be played on a Mac or Windows PC includes the following:
– 130 Video Tutorials and nearly 14 hours of content!
– Over 6 hours of tutorials dedicated to developing techniques
– Full Menu System for easy navigation through the tutorials
– Bonus DVD Content that includes Advanced Lightroom 4 Techniques
– Full HD 1080p Resolution for all Video Tutorials
– On-screen Shortcut Tooltips for Lightroom 4
– Exercise Files + Final Catalog so you can follow along during the tutorials
– No Advertisements
Related Product Offers Recommended by SLR Lounge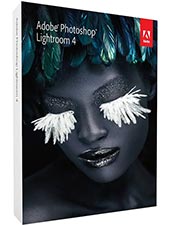 1) Purchase Adobe Photoshop Lightroom 4 through Amazon. Click any of these links to take you to the offer.
Click here to purchase Adobe Lightroom 4 from Amazon.com
2) Student and Teacher Editions of Adobe Photoshop Lightroom 4 is available through the Adobe Educational Purchasing Site.