One of the good things about Adobe is that it has been diligent in releasing timely updates to Lightroom and Camera RAW in order to read the RAW files of the newest batch of cameras released, as well as provide new lens profiles and other fixes.
For those who may not know, Adobe typically releases a "Release Candidate" (RC) so early adopters can test it out and give feedback. It is essentially the finished version of the software update and for most users, the difference between the Release Candidate and the final version will be unnoticeable. The only caveat with the RC version is that there is an expiration date that coincide the release of the final version. In this case, the Lightroom 4.4 and Camera Raw 7.4 Release Candidates will expire on April 30th, 2013.
The biggest fix here is the improved (hopefully) RAW interpretation of Fujifilm cameras and their the X-Trans sensors. So if you own one of the Fuji cameras, then this download is a definite must.
And of course, if you bought yourself a new Hasselblad Lunar (really!) or the other handful of new cameras supported, or just want to take advantage of the new fixes made in Lightroom and ACR, then you should download the new versions, as well.
You can go to the following links from AdobeLabs.com to download the new Release Candidates:
$20 Off Lightroom 4 Purchase until March 2nd
As a side note, if you don't have Lightroom 4, there is a $20 off coupon when purchased through Adobe. Just add Lightroom 4 to the cart and enter this promotional code: LIGHTROOM20. Offer expires March 2nd.
Features
Lightroom 4.4 Release Candidate and Camera Raw 7.4 Release Candidate includes a correction to the demosaic algorithms for Fujifilm cameras with the X-Trans sensor. This specifically impacts the following cameras:
Fujifilm X-Pro1
Fujifilm X-E1
Fujifilm X100S
Fujifilm X20
New Camera Support
The following new cameras are now supported:
Canon EOS 1D C
Casio Exilim EX-ZR700
Fujifilm X100s
Fujifilm X20
Hasselblad Lunar
Leica M
Nikon 1 V3
Nikon 1 S1
Pentax MX-1
New Lens Profile Support
Lens Name and Lens Mount
Canon 24-70 f/4L IS (Canon)
Sigma 18-250mm F3.5-6.3 DC MACRO HSM (Sony, Pentax)
Sigma APO MACRO 180mm F2.8 EX DG OS HSM (Sony)
Sigma 35mm F1.4 DG HSM A012 (Canon, Sigma, Nikon)
Sigma 17-70mm F2.8-4 DC MACRO OS HSM C013 (Canon, Sigma)
Fixed Issues
The following issues have been fixed in Camera Raw 7.4 release candidate:
The grayscale visualization associated with Noise Reduction Luminance was visible after mouse release. This occurred when positive Clarity was present.
The command/control + A "select all" keyboard shortcut did not select all photos.
Modifying the brush size using the Right-click + Drag method did not increase or decrease the brush size by the desired amount.
The crop overlay tool resized incorrectly when used in conjunction with the "Constrain to Crop" checkbox in the Lens Correction panel.
Hovering the mouse over a local adjustment pin would turn off the desired mask.
Horizontal artifacts occasionally appeared in DNG files.
Improved interactive performance at intermediate zoom levels (e.g., 33% and 66%)
Frequently Asked Questions
Why is it no longer required to place the plug-in file in the specified directory on my hard drive?
The Camera Raw update process has grown to include lens profile and camera profile files which are easiest to install via a single installer process instead of updating several different directories manually.
When will the Camera Raw 7.4 release candidate expire?
4/30/2013
Will additional camera or lens support be available in the final release?
It is possible that additional cameras or lenses will be supported in the final release.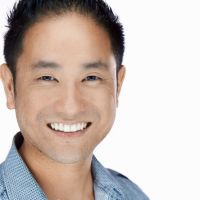 fotosiamo
Joe is a fashion and commercial photographer based in Los Angeles, CA. He blends creativity and edge with a strong style of lighting and emotion in his photographs.