When it comes to adjusting the color temperature in your images, you have a few options for accomplishing this. You can adjust the Kelvin setting in your camera, use your color temperature slider in your photo editor, or gel your lighting before you capture the image. Today, you'll get a quick look at the last option as photographer Felix Kunze shows us how he uses gels with his modifiers.
If your light is warmer than you like you will need a CTB gel, that is, Color Temperature Blue. If your light is cooler than you had hoped and you want to give it some warmth, you use a CTO gel, that is Color Temperature Orange. The impact of this gel on your light depends on how many stops of light the gel will eliminate during use.  You can find gels that are 1/8 stop, 1/4 stop, and so on Mr. Kunze will be using 1/4 stop gels for a more subtle effect.
Gear  brands Mentioned
Photek Softlighter 46″ – $122
Elinchrom Rotalux 39″ – $289.95
Lee 203 1/4 CTB Gel –$127.50
Gels come in rolls and sheets that you can cut and fit to your softboxes or umbrellas as need. You can use one layer of gel or stack them to intensify the effect. Felix is an excellent instructor and very direct, and as such gives you a step by step look at how to apply them to each modifier below.
Check out more from Felix on his Facebook page and his site.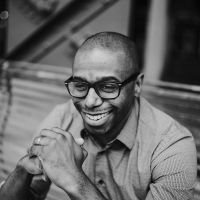 Wendell Weithers
Wendell is based in Atlanta where he shoots events, portraits, and food photography. He also supports his wife Andrea as she runs their cake design business, Sweet Details. Instagram:
Wendellwphoto