There comes a time in your photographic journey when you want to push yourself to try something new. You've read and watched dozens of tutorials about portrait lighting, gear, and techniques but, you still want something else; something extra to grab your eye. A good way to do this is to add some color to your portraits. And although there is the world is full of vivid and colorful settings, what I have in mind is a bit more intentional; namely, using gels.
Los Angelos based Editorial and Portrait photographer Elaine Torres recently shared a few tips on how to incorporate using colored gels into your workflow on Adorama TV. Perhaps this can serve as the inspiration you need to challenge yourself in your portraiture.
Gear Used In This Shoot
Camera & Lenses
Lighting
1) Add Color To the Key Light
Adding a gel to your key light produces a deep and rich color on your model. It grabs attention and easily sets the mood of your image. You will need to make sure your model is far enough away from the background to ensure the color doesn't spill where you don't want it.
2) Mix Color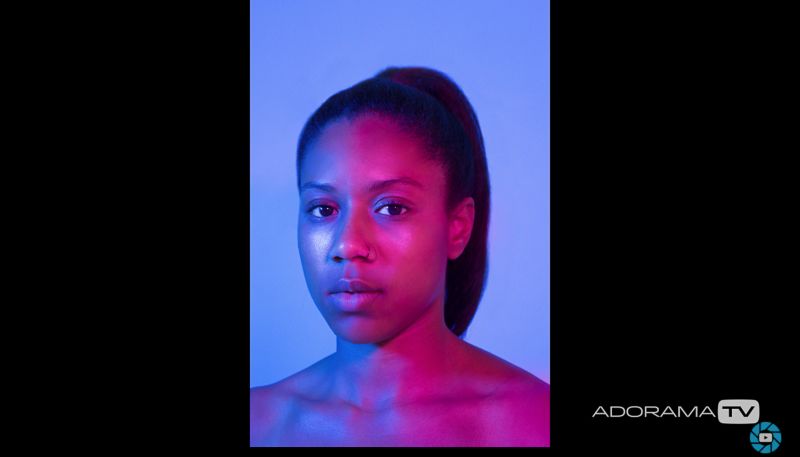 It should be noted that a good understanding of color theory will be needed while using gels in this way because it will inform your creative vision when planning your shoot. Finding the right colors to compliment one another will make your images more pleasing to watch.
3) Color The Background
This is probably the most practical tip because it saves money. If you only have enough budget and space for one backdrop, using gels to color your background can help you make the most of them both. With one white background and gels, your options are only limited by the combinations of colors you can create.
4) Add Color To the Kicker Light
Adding a gel to your kicker light will accent the side of your model and can create a gradient effect on your background. Its another option for a unique backdrop and a good way to create contrast using color on your subject.
5) Break The Rules
To get even more creative with your gels, you can freestyle and shoot through them with your camera. Hold a gel, or combination of gels, directly in front of your lens to create a unique color cast on your model. Once your other lighting is set to your liking, you can use your gels freely by switching them on the fly.
You can find Elaine's work on elainetorress.la.
You can follow her on Instagram.
And watch more of her tutorials on her YouTube Page.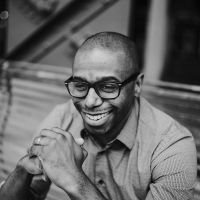 Wendell Weithers
Wendell is based in Atlanta where he shoots events, portraits, and food photography. He also supports his wife Andrea as she runs their cake design business, Sweet Details. Instagram:
Wendellwphoto