SLR Lounge has always been focused on providing the right kind of educational resources, and it was with that in mind we were proud to partner with CreativeLive earlier this year.
Part and parcel of that means that much of SLR Lounge's library of educational content has been adopted by and can be found in the CreativeLive course library. So if you have a CreativeLive account you can purchase them there. Right now, however, CreativeLive is streaming Lighting 201 for FREE this morning (Saturday) at 9AM Pacific Time, through to 9AM tomorrow morning. If you aren't yet an SLRL Premium member and have yet to see Lighting 201, this is a great chance to do so.
Lighting 201 comprises 10 hours of education on advanced, off-camera flash lighting over nearly 20 different shoots. You will learn just how much can be achieved with just one inexpensive off-camera light source. It will also help you develop fluency in using the right light modifiers, speed-lights, strobes or main-lights. 201 also features an in-depth exploration of the mechanics of professional lighting gear, and step-by-step walkthroughs of the gear setup for each shoot.
Click here to find the page, and if you have seen it, see what else is on tap at CL as they are still running a summer sale on many courses.
CreativeLive is, for the one or two of you who don't know, a massive online education powerhouse that broadcasts live classes from leaders in their respective fields all around the world. Those classes span the gamut of the photographic field and cover varying degrees of education for photographers of all levels. Associated with CL are names like Chase Jarvis, Sue Bryce, Ramit Sethi, Pratik Naik, and our own Pye Jirsa. Check it out here.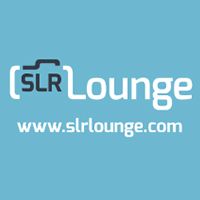 SLR Lounge Official
Articles by SLR Lounge Official are created by multiple authors. They represent official announcements by SLR Lounge.