Lexar just unveiled their newest addition to the Lexar line-up and it's the largest capacity CFAST yet, the CFAST Professional 3500x CFast 2.0 with a whopping 512GB capacity. That's right, at 512GB the Professional 3500x doubles the previous CFast limit of 256GB, and currently the only one to do so.
Of course, size isn't everything in the world of memory as speed accounts for a lot, but that's not an area the 3500x is lacking in either. The transfer rate on the new cards is blisteringly quick with a max read speed of 525MB/s and write speed of 445MB/s, making it a truly high performance card that can shoot raw 4k, and thus be a favorite among 4K shooters. It was developed with ARRI cameras in mind optimized for that level of demanding hardware and user.
When shooting 200 FPS on a high-end, production-level camera, it's easy to fill up an entire 256GB card with content in just 17 minutes.3 Comparatively, the new Professional 512GB 3500x CFast 2.0 card can capture up to more than twice that time. It's essential that professional content creators shooting in bandwidth-heavy applications such as RAW, 4K, burst-mode, time-lapse, and beyond have access to increasingly higher capacities and faster transfer speeds like those offered by the new 512GB Professional 3500x CFast 2.0 card. – Lexar Press Release
It all sounds rather amazing, and it is, but there is a price to pay for it, and the press release lists the price at £1,732.99 – that's sterling, and that's a helluva lot of quid for a memory card, although B&H is currently stocking it and selling for $1299. It is curious to see how much further CFast will be developed because it does seem as though the time is ripe for other options given the size penalty for CFast, price to consumer, and of course that there are already other fast options like XQD. Either way, it's highly impressive and if you're a discerning user in the market for the CFast card to end all CFast cards, this would seem the one and you can get it here.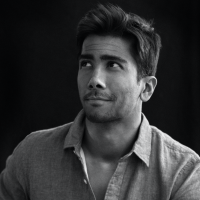 Kishore Sawh
A photographer and writer based in Miami, he can often be found at dog parks, and airports in London and Toronto. He is also a tremendous fan of flossing and the happiest guy around when the company's good.