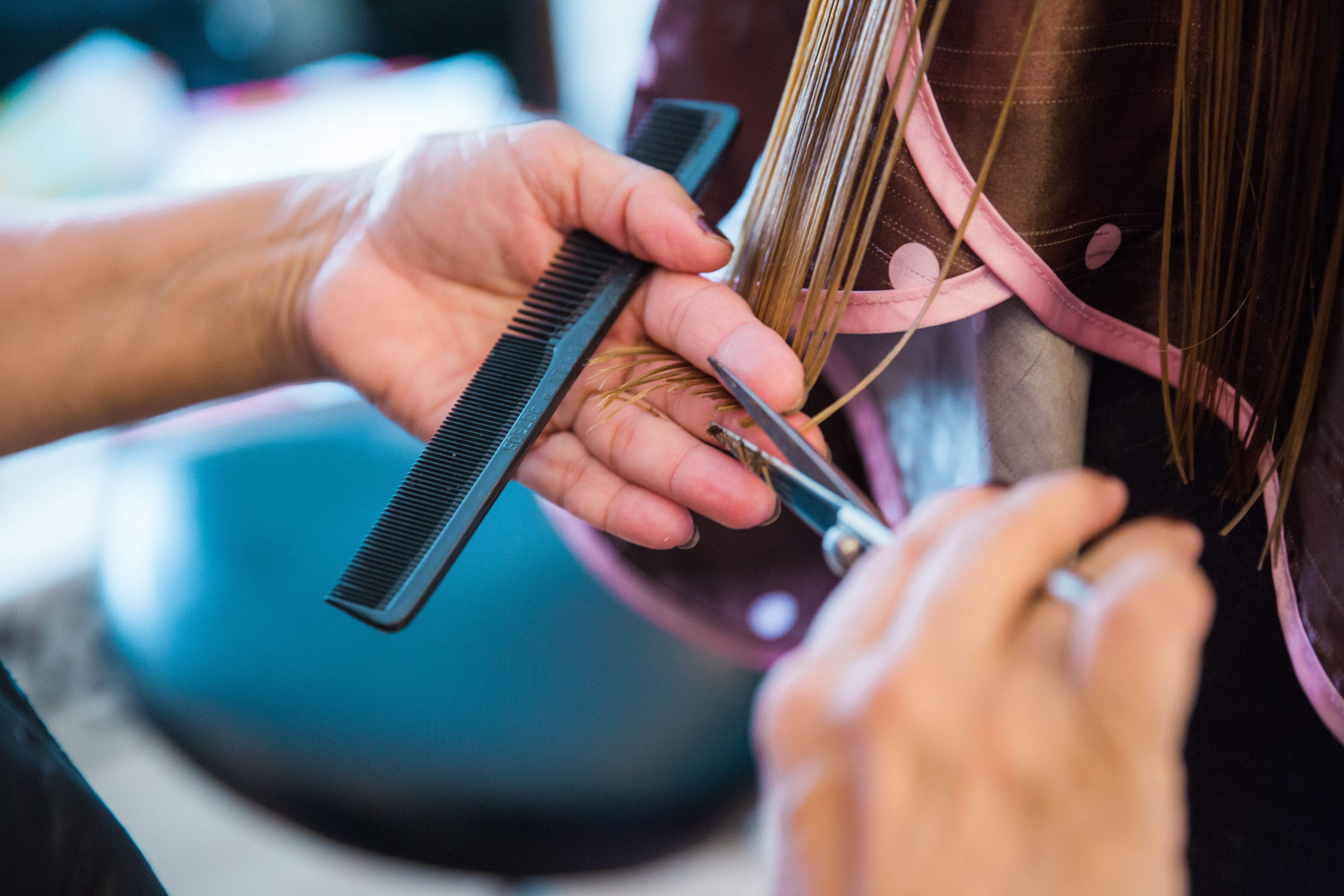 I love it when readers contact me and ask questions (or post them in the comments) because it helps me know what to write about next. This week Lynn from England emailed with a question about the No Cavity Club I mentioned in a recent article, EASY EDIT: HOW TO CREATE A FILMIC MATTE PHOTO USING LIGHTROOM IN JUST TWO CLICKS. She wanted to know more about it and how it works for me as a photographer so she could approach her local dentists about it. I thought some of you might like to know more too, so I'm going to break it all down for you and give you some examples of how I partner with a few local businesses to build my portrait business.
What is The No Cavity Club?
First of all, I can't take any credit for this brilliant marketing idea. The marketing director at the pediatric dentist my kids attend, KiDDS Dental, approached me about being their photographer for their once per month No Cavity Club. What's the No Cavity Club? Basically, after each child has their regular checkup appointment, if their teeth were cavity free they get their name in a drawing. Once per month a name is drawn, and the winner gets a $25 gift card to a store of their choice (usually Toys R Us, Build-a-Bear Workshop, or Target) plus a free photo shoot with me. Their photo ends up being displayed in the office and published in the local newspaper for the month.
So, how does this all work from a photography standpoint? The parents receive a letter in the mail with instructions to contact me if they are willing to allow their child to be photographed. The letter includes a media release to be signed for KiDDS Dental, explaining their image will be used in the local newspaper and wherever else KiDDS Dental wants to use it. I also have them sign a release for me the day of the shoot. Due to patient privacy laws, the dentist cannot give me the contact information of the winner, which is why the parents are asked to contact me themselves. If I don't hear from them within a couple of weeks, I have the dentist office call them to see if they are interested.
Once the parent contacts me, we set up a time and place to meet. I'll generally ask a  few questions about the child since ages can range anywhere from 12 months to 18 years. I like to know a little bit about them so I can be prepared. We usually meet at a local park or someplace fun. If the weather is bad, I've met them at the dentist office, at their home or in a rented a studio space. Of course, if you have a permanent studio, it would be time-saving and more cost efficient for you to just photograph them there. My goal is to make sure the child has fun and to keep the shoot quick, so it doesn't inconvenience the parent or get boring. I spend about 20-30 minutes each session. Ultimately, I just need one great photo showing their cavity free sparkling white teeth, but the more adorable shots of the child I create, the more likely the parent is to buy prints, at least in theory anyway (more about that later).
After the Shoot
After the shoot, I edit the photos within a few days (ideally). In order to save time and keep my style consistent, I use the SLR Lounge Preset System for a quick and easy workflow. I'm generally able to edit a 20-minute session, including blemish removal in Photoshop, in under an hour. One of the best things about photographing kids is that their images are usually fast and easy to edit.
Read more about my editing process here: POWERFUL POST PRODUCTION FOR GREATEST IMPACT
After processing the photos, I upload them to an online gallery. I send a link to the marketing director with a pin number to download them. I also send a link to the gallery to the parents, where they can purchase any prints or digital files they would like. Then I order two 8×10 prints, one for the dentist office to be displayed and one for the child. When the prints arrive, I deliver the prints, invoice and media release to the dentist.
The Mutual Benefits
So, how does this benefit both KiDDS Dental and me? The dentist ends up with a fun promotional contest of sorts for their patients. The kids love putting their name in the big vat of paper slips under the "Look at me, I'm cavity free" portrait on display, hoping they'll win the $25 gift card. The moms get all excited that their kids won a free photo shoot. KiDDS Dental also ends up with fresh professional images to use in their advertising each month. We have a lot of dentists in our town, and most of them advertise in the local paper. KiDDS Dental always stands out because they use professional photography in their ads. It really makes a difference!
The dentists pay me a small sitting fee for my time and includes my logo in their monthly ads, so it's some exposure for my brand and a guaranteed monthly job for me.  It's also an opportunity for me to connect with people in the community and photograph more people, who could potentially become "regular" clients.
Potential for additional Sales
When I first started this, I did it with the idea that I would upsell prints to the parents after the shoot and also collect their email addresses in order to be able to market to them later. Those were the potential extra benefits for me. I have not been successful in collecting additional sales with this model, and I have a couple of theories about it.
Online galleries don't work. If you have an in-person sales business model, this will work very well for you, I believe. I don't have a studio space and in-person sales in people's home was taking too much time away from my family without a good enough return on investment for me, so I opted not to do them. I have actually shifted my focus away from portraits to commercial work, so my major goal now is fulfilling the photography assignment for the dentist's ads, but in reality, I'm leaving a lot of potential money on the table.
"FREE" cheapens perceived value. The parents don't value the images because they are getting them for free. In my experience, most just show up and want the gift card and the experience of having their child photographed with their picture in the paper. They collect their free print and don't think much of it afterward. They aren't really invested in it. So, if you can find a way to educate the "winners" about the fact that you, the photographer, are counting on sales of these images for income, you'll be golden. Again, I think in-person sales would help here.
Relationships are key. Most of the people I have met and photographed through the No Cavity Club are people I had never met before, and I generally don't see again in my normal social circle. There are a few exceptions, where I'll really connect with a mom and then see her around town or at the school but for the most part, I don't see them again. With my original intention of gaining lasting clients, I think there are a few things that could be done to cultivate relationships with these people and win their business. Having them on an email list to let them know about upcoming promotions or shoots, inviting them to a client appreciation party, delivering their images in person and following up with them to ask for their business could help.
Other Ideas for Partnering with Businesses
Another partnership I currently have going on is with my hair stylist. She has 20+ years of experience styling hair but little tech savvy, so we have a little trade going on. I provide a monthly photo for her ads, and she colors and styles my hair as needed. I also manage her Facebook page, where I tag all the photos I took for her business with my business name. It's a win-win for both of us. A partnership with a salon would be especially ideal if you specialize in glamor or boudoir photography.
I've found cross promoting generally comes down to building a relationship with a business owner and then coming up with some arrangement that is mutually beneficial. Look around and get creative. I've seen newborn photographers do mini sessions at baby boutiques; wedding photographers use the sales room at a high-end jewelry store to meet with clients, so they didn't have to rent an office, trading photography for website design services, etc.
Beware of the trading trap
Now, trading can be a slippery slope to Broke-ville (I know from personal experience). Be very careful who you choose to trade with (if any). Are you trading for a product or service you really want and need? Why can't you just exchange cash? Are you being taken advantage of? How do you know the other party will keep their end of the bargain (hint, you should have a signed contract). If you are trading for "exposure" only, be very cautious. You should be receiving something tangible of equal value in return for your services. You can't really measure exposure unless you're going on Shark Tank or Oprah and your sales skyrocket the next day.
Consider the possibilities
Now that I've shared these specific ideas with you, what possibilities are you considering for partnerships in your community? Would a 'No Cavity Club' work for you and your dentist? Would a local vet host a pet mini session event for you in exchange for a few fun prints to hang in their waiting room? Could you do a headshot marathon for a large office building and ask for donations for a local food bank in lieu of part of your fee (the media loves those kinds of things, by the way). Tell me what has worked for you, what didn't work, and what are you thinking of trying out next?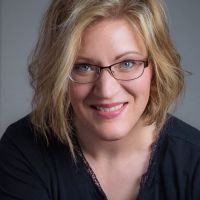 Tanya Goodall Smith
Tanya is the owner of WorkStory Branding Photography in Spokane, WA. Businesses hire her to create story-telling content that sells their high end products and services. She also teachings photographers her unique business model for making serious money as a corporate and personal branding photographer. Find her at
workstoryphotography.com
and
workstoryeducation.com