As I write this I have one of these very Nikon 105mm f/1.4 lenses on my desk; a lens with so much hype it is hard to live up to, and yet, thus far, it's impressive. Nikon's 105 1.4 is the very first 105 1.4 in existence, so they're sort of setting foot in new territory here, but territory we were all curious about.
The move was interesting because Nikon already has an 85mm 1.4 which is superb, and there's the also sublime 105 mm f2 DC, a bit of a cult icon and a special lens given its defocus control that lends an amount of control over the quality of the bokeh. That's something the new 105 doesn't have, what it lacks there it hopes to make up for opening up that aperture all the way up to 1.4, and also Nikon seems to want to bring the somewhat finicky DC into the modern era. But did they?
The fine people at LensRentals did a full-on dismantling of one such example and what they found was maybe a little surprising to some, as it mixed modern modularity and quality overall construction with strange square circuit boards and soldered cabling held with Kapton tape.
Roger Cicala does the teardown and rather expert narration really dives into the mess from a technical perspective and a that of a consumer, so it's actually a good read should you be interested in purchasing one of these lenses. Actually, it's a good read regardless and will teach you a few things up to and including appreciation. As it is a good read I won't spoil the conclusion for you but you can check out the full piece here.
A slight word on the 105 1.4 from my current perspective though, and that's the perspective of someone who really loves that focal length, is that outright it may not be necessary for your if you've got the 85 1.4 which focuses faster or as fast, and is a helluva lot lighter, but it's incredibly sharp through the aperture range, including at 1.4, to the point it has me pixel peeping just to play a game of 'Where's Waldo' for flaws that rarely surface.
Source: LensRentals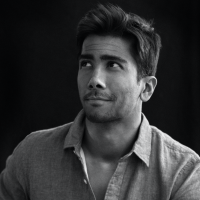 Kishore Sawh
A photographer and writer based in Miami, he can often be found at dog parks, and airports in London and Toronto. He is also a tremendous fan of flossing and the happiest guy around when the company's good.