Essentially every new camera that comes to market is released with a flurry of press, and, generally, positivity. But invariably, as products get into the hands of many, whatever weaknesses a product has (and they all have them) come to light. Few cameras have arrived in the past few years to such a positive reception as the Sony A7Riii, and for good reason, so it deserves all the good press it continues to get. But in January, our friends at Imaging Resource put it through what can only be described as a water torture test, and the process revealed the camera's sore spot: weather sealing.
Of the cameras subjected to the torture test it was the A7Riii that suffered most unexpectedly, which was a little perplexing given that it is billed as weather sealed. It was enough to tip the scales in favor of the Nikon D850 as Imaging Resource's camera of the year – an opinion we do not share.
Now, however, Roger Cicala at LensRentals has done a full tear-down of an A7Riii which allows us to see where it's weakness lies, and it's a mixed bag.
What Roger has discovered is that overall the A7Riii, "has thorough and extensive weather sealing, as good as any camera I've seen," except for the bottom, but that's a bit of a caveat. Essentially the bottom of the A7Riii isn't weather sealed well at all, and that definitely is corroborated by the test Dave Etchels did at Imaging Resource. In that instance it was indeed the bottom, and particularly the battery compartment which suffered.
What does this mean in practice? Well, the long and the short of it is: be careful of getting the bottom of the A7Riii wet by placing it down on a wet surface, and be wary of subjecting it to significant precipitation from inclement weather – or a garden hose.
One can't help but think that this is an unfortunate oversight on the part of Sony, but in practical terms I would wager this matters rather little for the vast majority of shooters. It would also seem the perfect opportunity for aftermarket seals, and perhaps a nudge for camera makers to standardize what 'weather sealing' means, whether they come up with a new set of terms to define it or use the current IP (Ingress Protection) rating system.
Check out the full tear down by Roger on the LensRentals Blog, and see the video below for the Imaging Resource test.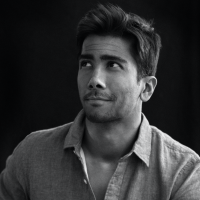 Kishore Sawh
A photographer and writer based in Miami, he can often be found at dog parks, and airports in London and Toronto. He is also a tremendous fan of flossing and the happiest guy around when the company's good.