Over the last few years, the team at LensRentals.com have rounded up their most-rented video and photo gear of the year, breaking things down to the most popular cameras, lenses, and accessories that its user base tends to lean into. While this information may not be "industry ground-breaking" news, it's still a pretty interesting look at trends, at least in the USA, for creatives on their personal and commercial creative usage needs. You can check out the full report over on the LensRentals Blog, but we've captured a few elements from the official write up we found interesting to share with you below.
Top 5 Lens Rentals by Brand 2019
Canon EF 45.5% (up 1.5%)

While it's growth isn't much, i'm not surprised by the market share! Being a Nikon guy, I still admit I absolutely LOVE what the Canon system has done with it's Mirrorless lineup, and the glass is absolutely incredible!

Sony E 23.9% (up 18%)

Nikon F 14% (down 1.5)
Micro Four Thirds 7% (up 9.8%)
Fujifilm X 3.5% (up 14%)
Top 5 Camera Rentals by System 2019
Canon EF 36.3% (down 7.5%)
Sony E 27.1% (up 7.4%)
Nikon F 13% (down 8%)
Micro Four Thirds 9.23% (down 7%)
Fujifilm X 4.3% (up 16.7%)
Top 5 Lens Rentals by Brand 2019
Canon 35.84% (up 5.5%)
Sony 15.4% (up 14%)
Sigma 13.9% (up 17%)
Nikon 8.8% (up 12%)
Tamron 4.3% (up 21.8%)
Top 5 Camera Rentals by Brand 2019
Canon 36.2% (up 1%)
Sony 26.2% (up 8%)
Nikon 9.7% (up 6.1%)
Panasonic 7.66% (up 2.8%)
BlackMagic 4.8% (up 130%)
Top 5 NEW products 2019
GoPro HERO7 Black
Blackmagic pocket cinema camera 4K (the 6K made the top 20 list)
Sony FE 24mm f1.4 GM
Sony Alpha 6400
Nikon Z6
What's interesting to me is while not a lot has changed (at least not drastically), since the launch of the mirrorless cameras from Nikon and Canon, I actually expected the mirrorless systems to be more popular! Especially with the whole "try before you buy" mentality, but according to the numbers, it seems that mirrorless and DSLR rentals are nearly split right down the middle, with mirrorless accounting for about 49.78% of the rentals and DSLR's having the 50.22% balance. While this is a steep 21% increase for mirrorless rentals when compared to last years stats, it's still interesting to see that DSLR's clearly aren't going anywhere anytime soon.
It'll be fun to see the stats next year after all the new Mirrorless gear gets released completing the "holy trinity" of lenses for most of the new systems like the Canon EOS R and Nikon Z lines. Overall, things seem to be rather consistent other than the increase in mirrorless growth which isn't that surprising. As usual, please dive into the full write up over on LensRentals and be sure to let us know your thoughts in the comments below. Do any of these numbers surprise you? Have you rented any new gear this year? Do you think the mirrorless market will grow more in 2020?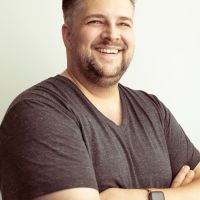 David J. Crewe
David J. Crewe is a full-time commercial photographer and Senior Editor with SLR Lounge. Based out of both Southern California & Las Vegas, Nevada. View his work and blog:
DavidJCrewe.com
Follow his Instagram:
@DavidJCrewe