There are few things in the camera world that make me as giddy as a school girl. Few. I'm not, as mentioned before, a tech geek. I don't gush over the latest numbers on the latest Ni-Can-Fuj-whatever, and I certainly couldn't care less who uses them. I am, however, a little bit of a engineering fan, and have a sentimental attachment to design. Not a wonder then I'm a fan of Leica.
Leica is all about no-compromise design coupled with no-apology engineering.I like what the company represents, and I love that they continue to sort of calmly, and quietly, give the finger to any anyone who doesn't appreciate them. Though Leica would never give the finger, or raise its voice, as I imagine it would rather disarm its critics with a timely quote from some obscure 17th century haiku. They've sort of done it with their latest flagship store in Kyoto, and are showing it off with a video that'll have you ringing up your travel agent (people still do this?) for flights to Tokyo.
Any Japanophile like myself would appreciate the appropriate match that Leica has to Kyoto. A place known for its traditional craftsmanship, its history lends well to Leica's own culture of meticulous handmade cameras. The effort Leica has given to the creation of this space is prodigious. It's built out of a renovated century old two-story townhouse, with many of its original beams and pillars in its original state. The store is unmistakably Leica, but is also accomplished in its retention of the culture and history of the location in which it sits. There's no camera store in the world I want to go to more. None other would also likely crater my bank account the same either.
See below for another video highlighting the opening reception of the new flagship store, and find more information on it at Leica's site.
Source: LeicaRumors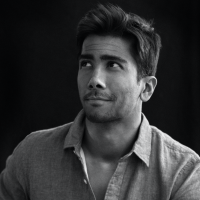 Kishore Sawh
A photographer and writer based in Miami, he can often be found at dog parks, and airports in London and Toronto. He is also a tremendous fan of flossing and the happiest guy around when the company's good.