The visually-captivating Leica CL "Urban Jungle by Jean Pigozzi" is the newest special edition release of the Leica CL compact system camera presented by Leica Camera. Created in collaboration with French-Italian photographer, entrepreneur and art collector Jean Pigozzi, this eye-catching camera features a striking urban camouflage pattern on its leather covering, with an accompanying gray rope strap. Just as the Leica CL strikes a balance between traditional controls and contemporary design, Pigozzi's thoughtful design language takes the functional pattern of camouflage and elevates it with a high-fashion and ultramodern aesthetic.
Pricing & Availability
The Leica CL "Urban Jungle by Jean Pigozzi" is limited to 150 sets worldwide and will be on sale for $3,950, (the regular model Leica CL is $3195), beginning June 25th exclusively available at Leica Stores and Boutiques.
The LEICA CL "URBAN JUNGLE by JEAN PIGOZZI" pairs unparalleled imaging quality with a unique camouflage design
Technical Details
Camera type Digital – APS-C system camera
Lens Mount – Leica L bayonet with contact strip for communication between lens and camera
Compatible lenses – Lenses with Leica L-Mount (TL- and SL- Lenses), Leica M/R lenses using the Leica M-Adapter L/R-Adapter L
Sensor – APS-C sized CMOS sensor (23.6 x 15.7 mm) with 24.96/24.24 million pixels (total/effective), aspect ratio 3:2
Photo Resolution – Total Pixel: 6088 x 4100 Pixel (24,96MP), Effective Pixel: 6032 x 4032 Pixel (24,32MP), Active Pixel 6024 x 4024 Pixel (24,24MP), DNG: 6016 x 4014 Pixel (24 Megapixel), JPG: 6000 x 4000 Pixel (24 Megapixel), 4272 x 2856 Pixel (12 Megapixel) oder 3024 x 2016 Pixel (6 Megapixel)
Foto-file format/compression rate – Optional: DNG, JPG, or DNG + JPG
Video resolution / frame rate Optional: 3840 x 2160 p (4K) 30 fps, 1920 x 1080 p (FHD) 60 fps, 1920 x 1080 p (FHD) 30 fps or 1280 x 720 p (HD) 30 fps
Video recording format – MP4
Video recording time – Depending on ambient or housing temperature video recordings are possible up to a maximum length of 29 minutes, maximum file size is 4 GB. If a recording exceeds this limit, the respective part is automatically stored in another file
Processor – MAESTRO II Generation
Storage media – SD/SDHC/SDXC memory cards, UHS II-standard is supported
ISO range – Automatic, ISO 100 to ISO 50000
White balance – Automatic, presets for daylight, cloudy, halogen lighting, shadow, electronic flash, memory slots for manually metered settings (2 slots TL2, 1 slot CL), manual color temperature setting
Autofocus System – Contrast-based
Autofocus metering methods – Single point, multi-zone, spot, face detection, touch AF, touch AF + release
Exposure modes – Program mode, aperture priority mode, shutter speed priority mode and manual setting mode, video
Scene Modes – Fully automatic, sport, portrait, landscape, night portrait, snow/beach, fireworks, candlelight, sunset, digiscoping, miniature, panorama, HDR
Exposure metering methods – Multi-zone, center-weighted, spot
Exposure Compensation – ±3 EV in 1⁄3 EV increments
Automatic exposure bracketing – Three pictures in graduations up to ± 3EV, adjustable in 1⁄3 EV increments
Shutter speed range – 30 s to 1⁄25000 s (up to 1⁄8000 s with mechanical, beyond that with electronic shutter)
Picture series Max. – approx. 10 fps with mechanical shutter/ 10 fps with electronic shutter function, max. approx. 33 pictures (DNG+JPG) and max. aprrox. 140 pictures (JPG only) at full speed, then depending on memory card properties
Flash modes – Adjustable with attached, system compatible flash
Flash exposure compensation – ±3 EV in 1⁄3 EV increments
Flash sync speed – 1⁄180 s
Self-timer – Selectable delay time 2 or 12 s
Monitor – 3" TFT LCD, 1.04MP, touch and gesture control possible
Viewfinder Resolution: – 1024 x 768 pixels (2.36 MP), enlargement: 0.74x, aspect ratio: 4:3, eye relief: 20 mm, eyepiece: adjustable ± 4 dioptres, with eye sensor for automatic switching between viewfinder and monitor
Top-Display Resolution: – 128 x 58 pixels
ISO Accessory shoe – ISO accessory shoe with center and control contacts for Leica flash units
Tripod thread – A 1⁄4 DIN 4503 (1⁄4")
WLAN – Satisfies IEEE 802.11b/g/n standard (standard WLAN protocol), channel 1-11, encryption method: WLAN-kompatible WPA™/WPA2™
Power supply – Leica BP-DC12 lithium ion battery, rated voltage 7.2 V (7.2 V D.C.), capacity 1200 mAh, (based on CIPA standard): approx. 220 pictures, charging time (after total diwscharge): approx. 140 min
manufacturer: Panasonic Energy (Wuxi) Co., Ltd. made in China
Charger – Leica BC-DC12, input: AC 100–240 V, 50/60 Hz, automatic switching, output: DC 8.4 V 0.65 A, manufacturer: Shin Tech Engineering Ltd., Made in China
Body – Top and bottom covers: milled and anodized Aluminum, front and rear body shells:Magnesium
Dimensions – (WxHxD) 131 x 78 x 45 mm
Weight – Approx. 403 g/353 g (with/without battery)
Scope of delivery – Camera body, bayonet cap, carrying strap, accessory shoe cover, battery (Leica BP-DC12), charger (Leica BC-DC 12), mains cables (EU, US, local mains cable)
Software – Leica CL App (remote control and picture transfer, free download in Apple™ App-Store™ / Google™ Play Store™)
"With this design," Pigozzi shares, "I wanted to do something completely different and create something is unique from all the other cameras around. To bring the urban aesthetic to life, I tried to visualize the structures of a big city like New York to replicate what I define as an 'Urban Jungle."
This special edition CL sports the same top-level performance, intuitive handling and exceptional image quality as the standard production Leica CL. A few highlights include the built-in EyeRes® electronic viewfinder that enables users to preview the final image before the picture is taken, high-resolution image quality that performs exceptionally well in low light, and a supremely fast and accurate autofocus; all of which are packaged efficiently into a compact system camera that travels effortlessly to any urban jungle the world over. The special edition set is complete with a Leica Elmarit-TL 18 mm f/2.8 ASPH. lens, lovingly packaged together with the camera in an elegant presentation box. With a focal length ideal for everyday travel and street photography, the Elmarit-TL lens helps this set bring the urban spirit to life.
Pigozzi's latest design is his sophomore collaboration with Leica Camera, following the Leica Sofort "Limoland" by Jean Pigozzi in 2017, which sported vibrant, colorful graphics of "Mr Limo," the logo of Pigozzi's LimoLand fashion label.
The Leica CL "Urban Jungle by Jean Pigozzi" is limited to 150 sets worldwide and will be on sale for $3,950, (the regular model Leica CL is $3195), beginning June 25th exclusively available at Leica Stores and Boutiques.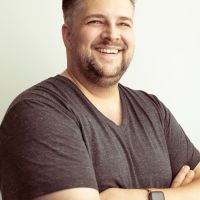 David J. Crewe
David J. Crewe is a full-time commercial photographer and Senior Editor with SLR Lounge. Based out of both Southern California & Las Vegas, Nevada. View his work and blog:
DavidJCrewe.com
Follow his Instagram:
@DavidJCrewe