People like Leicas. Old people, young ones, your corner camera shop owner, your local bartender, celebrities, people with beards, heroes, villains, and from all corners of the globe. It's how it is, and Leica's earned that. People also tend to have formed opinions about those who shoot Leicas, associating them either with class and/or good taste, or a sense of entitlement and exuberant excess; that a Leica owner knows gallery curator's wives by their given names, and perhaps has an obedient beagle; that they know what cheese to pair with figs, and when they're in season. And above all else, that they appreciate and know quality photography. Leica's earned that too.
There's no doubt Leica digital M variants are today enjoyed by those who find a DSLR a bit garish, bit trite; a bit…common – Surely, they'd never be caught dead with a Pentax K-anything. Neither would I. The thing is though, here on the eve of the release of the M10 there's that niggling issue everyone reading this considers that begs to be addressed: Where does this camera sit in 2017?
Leica has advanced and released innovative cameras over the past few years, like the Q, or the Sofort which is an Instax competitor with a better feature-set than Fuji's, and of course the rather brilliant SL (try it and tell me it doesn't handle thrice as good as a Sony A7), but for the digital Ms the M9 was really the first real (full frame) offering and last big move – and oooh it was good. With its CCD sensor it brought the M-line and rangefinders out of a world of celluloid and into one of pixels. But that was 2009 and Moore's law suggests tech has evolved at a much faster rate than Leica has. Since then there have been a slew of new M models, but each time you used one you sort of got the feeling that behind each new and gorgeous M-face and impeccable build beat a somewhat normal heart.
Of course it's understandable too because Leica was never in the same game as everyone else, by choice, nor did they likely have the funding to innovate at the same rate as the Canons of the world.
But while we understand that, we don't want Leica to be stagnant, we want them to compete in some areas whilst still retaining what we already love and wouldn't ever change about a Leica rangefinder. We want heritage with modern convenience – the Victorian house with a Nest thermostat and Sonos speakers. The M10 then, following in nomenclature from the M9, had to do more than shift a dot or remove a feature.
And it does.
It's thinner, faster to operate and faster to capture; it's got a buffer and processor that dispel the old M notion of speed (that was glacial at best), for a significant increase up to 5 frames per second. The viewfinder is bigger and brighter*; there's now a manual ISO dial that goes up to 6400 (50,000 can be had from the menu), and an integrated thumb support machined into the top plate. And while those features are oh-so-necessary and wanted, in terms of handling, they're simply an amuse bouche for the next feature.
The rear LCD is bigger, better, cleaner, and less cluttered. How? Because it's framed not with a plethora of buttons but by only three. And those three dots are indicative of one of the best things about the camera: The menu system.
It's essentially borrowed from the SL, which was essentially borrowed from the S, and it's lovely. It's the kind of system you want to send to the boffins at Sony's secret lab in whatever jungle clearing they are kept and tell them to stop faffing around and just get rid of their maddening menus and copy this. Sony's menu designers seem to think a good system is measured by the number of buttons and options; that, like good food, friends, and pleasurable company, more is better – which it may be, if you're 12. But I'm not. I'm wise enough to buy into the notion that perfection is more reductive than additive, and that a good menu system is one that simply doesn't get in the way.
Along with this software enhancement comes another feature not to be overlooked, and that's WiFi capability built in. At long last. For a line of cameras with a major claim to fame being journalism, this was a must have, and perhaps it should've been there already. As for new features that sort of is the lion's share, and as for image quality and so forth, we'll be bringing you more in the coming weeks, but for now it's safe to say the signature Leica color profile is certainly there. The images look lovely in Capture One, if a bit oversaturated in Lightroom, and high ISO value at 6400 is certainly better than expected. They've done away with video, which is puzzling if not disappointing, and there's no touchscreen which is….we'll address that later.
For now I'll leave you with this. The Leica M10 is certainly familiar. Those coming from previous M model –when greeted with this more technologically savvy model– will not feel alienated, but rather feel like greeting an old friend; albeit one with a renewed verve for life, and one more capable at making the most of it.
Where the older M models are sexy and old-school but dated, like a cute librarian in wool, think of the M10 as a bit like the same librarian, but with a neon green thong under the tweed.
You can order your Leica M10 here. $6,595
See a few sample images below and full spec sheet further down: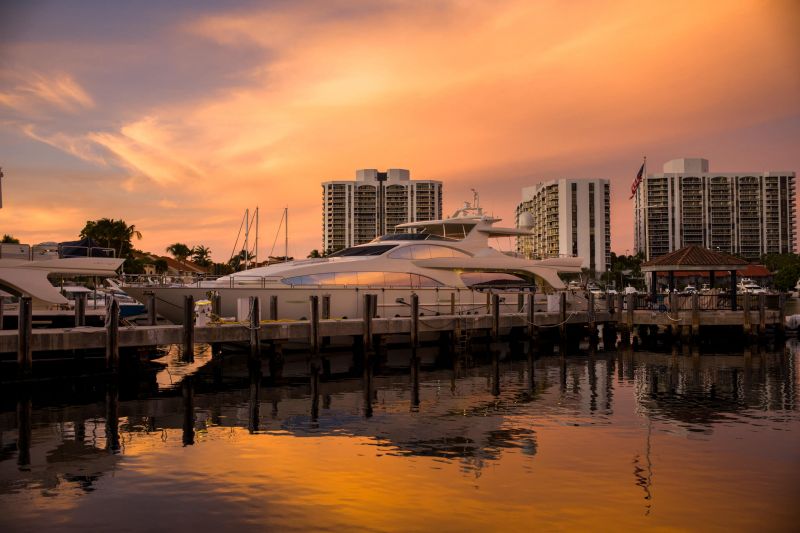 TECHNICAL DATA
Camera type: Leica M10, compact digital view and range finder system camera
Lens attachment: Leica M bayonet with additional sensor for 6-bit coding
Lens system: Leica M lenses, Leica R lenses can be used with an adapter (available as an accessory)
Shot format/picture sensor: CMOS chip, active surface approx. 24 x 36mm
Resolution: DNG™: 5976 x 3992 pixels (24MP), JPEG: 5952 x 3968 pixels (24MP),
4256 x 2832 pixels (12MP), 2976 x 1984 pixels (6MP)
Data formats: DNG™ (raw data, compressed loss-free), JPEG
File size: DNG™: 20-30 MB, JPEG: Depending on resolution and picture content
Buffer memory: 2GB / 16 pictures in series
White balance: Automatic, manual, 8 presets, color temperature input
Storage medium: SD cards up to 2GB/SDHC cards up to 32GB/SDXC cards up to 2TB
Menu languages: German, English, French, Spanish, Italian, Portuguese, Japanese, Traditional Chinese, Simplified Chinese, Russian, Korean
Exposure metering: Exposure metering through the lens (TTL), with working aperture;
Metering principle/method: For metering the light reflected by light blades of the 1st shutter curtain onto a measuring cell: Strong center-weighted; for metering on the sensor: Spot, center-weighted, multi-field metering
Metering range: At room temperature and normal humidity for ISO 100, at aperture 1.0 EV-1 to EV20 at aperture 32. Flashing of the left triangular LED in the viewfinder indicates values below the metering range
Sensitivity range: ISO 100 to ISO 50000, adjustable in 1/3 ISO increments from ISO 200, choice of automatic control or manual setting
Exposure modes: Choice of automatic shutter speed control with manual aperture preselection – aperture priority A, or manual shutter speed and aperture setting
Flash exposure control:
Flash unit attachment: Via accessory shoe with central and control contacts
Synchronization: Optionally triggered at the 1st or 2nd Shutter curtain
Flash sync time:  = 1/180s; slower shutter speeds can be used, if working below sync speed: Automatic changeover to TTL linear flash mode with HSS-compatible Leica system flash units
Flash exposure metering: Using center-weighted TTL pre-flash metering with Leica flash units (SF40, SF64, SF26), or flash units compatible with the system with SCA3502 M5 adapter
Flash measurement cell: 2 silicon photo diodes with collection lens on the camera base
Flash exposure compensation: ±3EV in1⁄3EV increments
Displays in flash mode (in viewfinder only): Using flash symbol LED
Viewfinder:
Construction principle: Large, bright line frame viewfinder with automatic parallax compensation
Eyepiece: Calibrated to -0.5 dpt.; corrective lenses from -3 to +3 diopter available
Image field limiter: By activating two bright lines each: For 35 and 135mm, or for 28 and 90mm, or for 50 and 75mm; automatic switching when lens is attached.
Parallax compensation: The horizontal and vertical difference between the viewfinder and the lens is automatically compensated according to the relevant distance setting, i.e. the viewfinder bright-line automatically aligns with the subject detail recorded by the lens.
Matching viewfinder and actual image: At a range setting of 2m, the bright-line frame size corresponds exactly to the sensor size of approx. 23.9 x 35.8mm; at infinity setting, depending on the focal length, approx. 7.3% (28mm) to 18% (135mm) more is recorded by the sensor than indicated by the corresponding bright line frame and slightly less for shorter distance settings than 2m
Magnification (For all lenses): 0.73 x
Large-base range finder: Split or superimposed image range finder shown as a bright field in the center of the viewfinder image
Effective metering basis: 50.6mm (mechanical measurement basis 69.31mm x viewfinder magnification 0.73x)
Displays:
In the viewfinder: Four-digit digital display with dots above and below
On back: 3" color -TFT LCD monitor with 16 million colors and 1,036,800 pixels, approx. 100% image field, glass cover of extremely hard, scratch-resistant Corning® Gorilla® glass, color space: sRGB, for Live-View and review mode, displays
Shutter and shutter release:
Shutter: Metal blade focal plane shutter with vertical movement
Shutter speeds: For aperture priority: (A) continuous from 125s to 1⁄4000s,
for manual adjustment: 8s to 1⁄4000s in half steps, from 8s to 125s in whole steps, B: For long exposures up to maximum 125s (in conjunction with self-timer T function, i.e. 1st release = shutter opens, 2nd release = shutter closes),
(1⁄180s): Fastest shutter speed for flash synchronization, HSS linear flash mode possible with all shutter speeds faster than 1⁄180s (with HSS-compatible Leica system flash units)
Picture series: approx. 5 pictures/s, 30-40 pictures in series
Shutter release button: Two-stage, 1st step: Activation of the camera electronics including exposure metering and exposure lock (in aperture priority mode), 2nd step: Shutter release; standard thread for cable release integrated.
Self-Timer: Delay optionally 2s (aperture priority and manual exposure setting) or 12s, set in menu, indicated by flashing LED on front of camera and corresponding display in monitor.
Turning the camera on/off: Using main switch on top of camera; optional automatic shutdown of camera electronics after approx. 2/5/10 minutes; reactivated by tapping the shutter release
Power supply: 1 lithium ion rechargeable battery, nominal voltage 7.4V, capacity 1300mAh; maximum charging current/voltage: DC 1000mA, 7.4V; Model No.: BP-SCL5; Manufacturer: PT. VARTA Microbattery, Made in Indonesia, Operating conditions (in camera): 0°C – + 40°C
Charger: Inputs: 100-240V AC, 50/60Hz, 300mA, automatic switching, or 12V DC, 1.3A; Output: DC 7.4V, 1000mA/max. 8.25V, 1100mA; Model No.: BC-SCL5; Manufacturer: Guangdong PISEN Electronics Co., Ltd., Made in China, Operating conditions: 0°C – + 35°C
GPS (only with Leica Visoflex viewfinder attached, available as an accessory):
Optional (not available everywhere due to country-specific legislation, i.e. enforced automatic shutdown in those countries), data are written to EXIF header in picture files.
Wi-Fi: Complies with IEEE 802.11b/g/n standard (standard Wi-Fi protocol), channel 1-11, encryption method: Wi-Fi-compatible WPA™/WPA2™ encryption, access method: Infrastructure mode
Camera body:
Material: All-metal die cast magnesium body, synthetic leather covering. Brass top panel and base, black or silver chrome plated finish
Image field selector: Allows the bright-line pairs to be manually activated at any time (e.g. to compare detail)
Tripod thread: A ¼ (¼") DIN stainless steel in bottom
Operating conditions: 0-40°C
Interfaces: ISO accessory shoe with additional contacts for Leica Visoflex viewfinder (available as an accessory)
Dimensions (width x depth x height): approx. 139 x 38.5 x 80mm
Weight: approx. 660g (with battery)
Scope of Delivery: Charger 100-240V with 2 mains cables (Euro, USA, varies in some export markets) and 1 car charging cable, lithium ion battery, carrying strap, body bayonet cover, cover for accessory shoe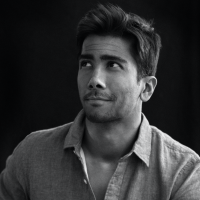 Kishore Sawh
A photographer and writer based in Miami, he can often be found at dog parks, and airports in London and Toronto. He is also a tremendous fan of flossing and the happiest guy around when the company's good.