Red Bull's all-new adventure documentary that captures legendary ice climber Will Gadd's return to Kilimanjaro, spotlighting the drastic impact of climate change and rapid ice glacier melting on Africa's highest point.
The Last Ascent is a 45-minute film that chronicles Gadd's first trip to Kilimanjaro in 2014, where he left in awe of the mountain's unique glacier formations. More importantly, Gadd learned back then that due to climate change, these massive ice sculptures were quickly declining and could completely disappear in just a few years.
[Related Reading: Ben Thouard's Underwater Surfing Photo Wins Top Prize at the Red Bull Illume Image Quest 2019]
Fast forward to February 2020, and Gadd travels back to Kilimanjaro planning to be the last person to climb the iconic Messner route before it melted out forever. Instead, after witnessing firsthand the ice decline of Kilimanjaro, Gadd left in shock and a newfound responsibility to educate others on the global impacts of climate change.
Scientists estimate that these glaciers have lost upwards of 70% of their mass since Gadd's first journey up Kilimanjaro. Comparing the human-scale imagery captured of Gadd's ascent in 2014 with 2020, it reveals a stunning juxtaposition of just how quickly the ice has disappeared.
To learn more you can watch the full film linked above or on the official Redbull website here.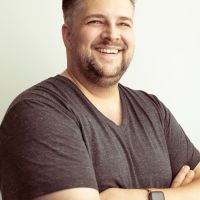 David J. Crewe
David J. Crewe is a full-time commercial photographer and Senior Editor with SLR Lounge. Based out of both Southern California & Las Vegas, Nevada. View his work and blog:
DavidJCrewe.com
Follow his Instagram:
@DavidJCrewe