(The Lightroom video tutorial in this post is just under the introductory text below)
In this first video of the Lightroom 3 Interface chapter, we are going to go over the different Lightroom 3 Interface components.
This video will help you guys learn the correct terms for each section of the Lightroom interface, as well as get a basic idea of different interface features.
**Related Product Offers Recommended by SLR Lounge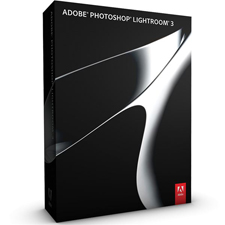 1) Adobe Photoshop Lightroom 3 – As of Jan 28, 2011 – Among the larger reputable dealers, the lowest price we found for Adobe Photoshop Lightroom 3 is $254.99 (Free Shipping) through Amazon. Click any of these links to take you to the offer.
Click here to purchase Adobe Lightroom 3 from Amazon.com
2) Student and Teacher Editions of Adobe Photoshop Lightroom 3 – For teachers and students, Adobe Photoshop Lightroom 3 is available for $89 through the Adobe Educational Purchasing Site.
Post Production Pye
SLR Lounge Senior Editor
Partner ofLin and Jirsa Photography