(The Lightroom video tutorial in this post is just under the introductory text below. The working files for this Lightroom video tutorial can be found just above the video.)
Alright all you wonderful people, we are finally to the point where we are going to start diving into the details of the Develop module develop settings. In the next few Lightroom video tutorials, we are going to discuss every tool, slider and setting available in the develop settings.
So let's jump right in. In this Lightroom video tutorial we are going to be going over every setting and slider within the Basic Panel of the Develop Module. From Temperature, to Exposure to Clarity, we will be covering it all. The goal is to get you guys to the point where you understand every one of these tools, that way when we jump into teaching you the actual develop settings for each different style and effect we are going to be doing in future videos, you will understand exactly what each setting is doing.
Just as a note, the next few Lightroom Video Tutorials discussing develop settings will be a bit longer in duration. But, that is because there are so many important settings to discuss. So, if you aren't already Lightroom experts, I would highly recommend watching each video in it's entirety as there is a lot to learn, even for those that are experienced with Lightroom.
Enjoy!
Exercise File Download Links:
Note: These images have been provided to the SLR Lounge users curteousy of Lin and Jirsa Photography for educational purposes only. They may not be used in any other manner outside of these SLR Lounge learning videos without the express written consent of Lin and Jirsa Photography. Thank you.
Full RAW Exercise Files (265MB) – For faster connections. The full RAW files will allow you to follow the tutorials while achieving the exact same results as shown.
JPEG Exercise Files (24MB) – For slower connections. The JPEG files will allow you to follow the tutorials, although the results may vary due to not having the image details of the full RAW file.
Related Product Offers Recommended by SLR Lounge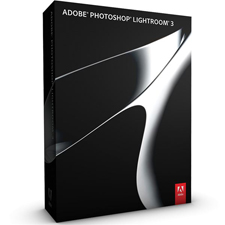 1) Adobe Photoshop Lightroom 3 – As of April 4, 2011 – Among the larger reputable dealers, the lowest price we found for Adobe Photoshop Lightroom 3 is $236.99 (Free Shipping) through Amazon. Click any of these links to take you to the offer.
Click here to purchase Adobe Lightroom 3 from Amazon.com
2) Student and Teacher Editions of Adobe Photoshop Lightroom 3 – For teachers and students, Adobe Photoshop Lightroom 3 is available for $89 through the Adobe Educational Purchasing Site.
Post Production Pye
SLR Lounge Senior Editor
Partner ofLin and Jirsa Photography