So it looks like Canon has determined the range of affected 5D mkIII cameras based on serial number and has issued a Canon Product Advisory to provide a free inspection for these cameras.
To Users of the Canon EOS 5D Mark III Digital SLR Camera
Thank you for using Canon products.
Concerning the EOS 5D Mark III digital SLR camera, when the LCD panel illuminates in extremely dark environments, the displayed exposure value may change. Canon has concluded the investigation of this phenomenon, and this announcement informs you of our findings as described below.
Phenomenon
In extremely dark environments, if the LCD panel illuminates, the displayed exposure value may change. However, based on the results of extensive testing this change in exposure value will not noticeably affect the captured image.
Affected Product
Canon EOS 5D Mark III Digital SLR Camera
*Products whose sixth digit in the serial number is 1 or 2 are affected.
For example, "xxxxx1xxxxxx" or "xxxxx2xxxxxx" ([x] represents any optional number.)
Support
Under almost all shooting conditions (including dark environments) this phenomenon will not affect your captured images. However, if you would like Canon to inspect your camera, we will provide this service free of charge upon request beginning in mid-May. Please contact Canon using the information below to request service.
This information is for residents of the United States and Puerto Rico only. If you do not reside in the USA or Puerto Rico, please contact the Canon Customer Support Center in your region.
Please register the EOS 5D Mark III. By registering, we will be able to notify you via email when service updates are available. If you already registered, please ensure you are opted-in to receive the notification.
Thank you,
Customer Support Operations
Canon U.S.A., Inc
Contact Information for Inquiries
Canon Customer Support Center
Phone: 1-800-OK-CANON
1-800-652-2666
TDD: 1-866-251-3752
Email: carecenter@cits.canon.com
For additional support options: www.usa.canon.com/support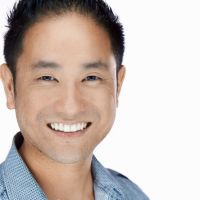 fotosiamo
Joe is a fashion and commercial photographer based in Los Angeles, CA. He blends creativity and edge with a strong style of lighting and emotion in his photographs.