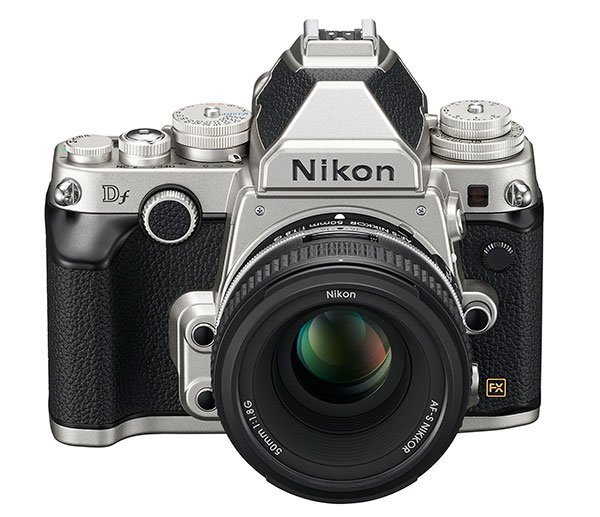 As the world waits for the announcement in a few hours for the much anticipated Nikon Df camera, the first images have made it onto Nikon Rumors a few minutes ago. The leaked photos possibly crashed the popular rumors site, but now they're back up. As we wait for the official announcement, feast your eyes on this little beauty.
[Rewind: Pure Photography #4 – The Nikon "Df" Becomes Clearer, Official Announcement on Nov. 5th]
It appears that top dials offer ISO in 1/3 stops, and shutter speeds in whole stops, with an option to use the rear control dial for 1/3 stop shutter speeds.  This last thing should make the camera MUCH more usable for any wedding or portrait photographers who are considering this camera.  One can only guess how aperture is controlled on this camera, however a mysterious dial / button on the front of the camera (next to the logo) is probably used for this function.  All in all, it looks pretty sexy, …but how usable will it be in the real world? We'll find out soon enough!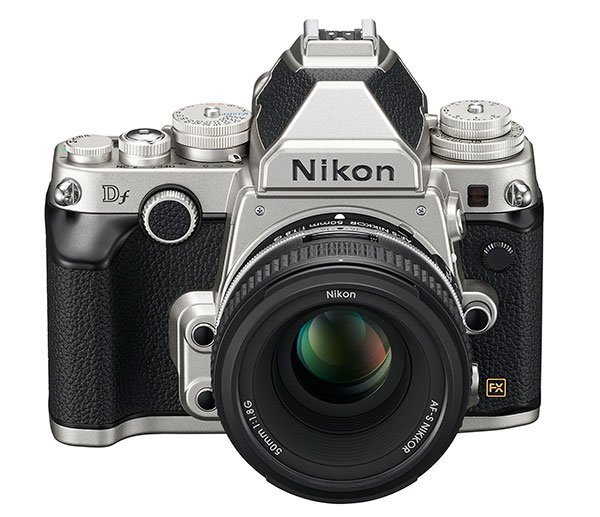 Hanssie
Hanssie is a Southern California-based writer and sometimes portrait and wedding photographer. In her free time, she homeschools, works out, rescues dogs and works in marketing for SLR Lounge. She also blogs about her adventures and about fitness when she's not sick of writing so much. Check out her work and her blog at
www.hanssie.com
. Follow her on
Instagram