2014 was the year mirrorless really caused a seismic-shift in our industry, there's no denying that. Find someone that disagrees and I'll show you someone uninformed. It may be somewhat more up for debate which camera or brand really was the catalyst, however. Major companies have had mirrorless options for a while, but it seems that it's any one of many Fujis that's the object of lust for many, but that being said, I would venture to say the real tipping point, the one that changed how mirrorless is perceived in a professional marketplace, is the Sony A7.
A year on and it's still lusted after, and two of its variants even made our top ten reader's choice awards, and now, to close out the year, Sony is offering its trade-in incentives, and B&H is incentivizing us even more to get on board by offering a further 15% off your purchase.
This deal extends not just to the original A7, but the A7R, and night vision A7S, and lenses. The process couldn't be simpler either, requiring you to select what item you'll be trading in, its condition and supplied accessories, and you'll be given an instant quote as to how much you'll be saving. So if you have an old camera body lying around, or lenses you have no use for, you can add multiple items to be valued for a higher discount. To give you an idea, you can get the A7 with FE 28-70mm f/2.4-5.6 OSS lens for $1298, which is about $700 less original.
The offer is certainly one of the most attractive in the photo world right now, and as all good things do end, this will too, and soon. The last days are upon us with the offer only good through December 31st this year. So if you're in the market, it's time. And if you need some more convincing, check out our full review.
Click here to go right to the B&H site to see what your trade-in value is, and get started on the process.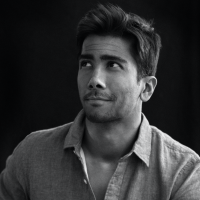 Kishore Sawh
A photographer and writer based in Miami, he can often be found at dog parks, and airports in London and Toronto. He is also a tremendous fan of flossing and the happiest guy around when the company's good.