In our field, gear matters, and you'd have to have a bank balance bigger than your bank account number for you to acquire all you likely would want when the whim takes you. However, if you keep your ear to the ground like we do, you come about the best photography deals currently on the market, and within our Deal Dashes, we share them with you:
Gearing up for summer, most of the major brands have had some pretty spectacular sales, and some are better than what we saw around the holidays. Many, however, are about to end. This is the last week we know for Nikon's rebates and the rest will follow suit.
Both Canon and Nikon in particular are offering major discounts on some of their top-tier bodies (make of that what you will…), and in addition to the rebates are throwing in free first party battery grips, which on their own go for anywhere from $300-$450. This is on bodies like the Nikon D500, D750, D810, and Canon 5D Mark IV, and Canon 6D Mark II. Check out what's on tap.
[REWIND: When To Buy a 1.8 Lens Over a 'Better' 1.4 Lens]
Nikon
Canon
Sony
Here's a list of some of the standout deals we recommend: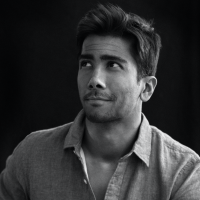 Kishore Sawh
A photographer and writer based in Miami, he can often be found at dog parks, and airports in London and Toronto. He is also a tremendous fan of flossing and the happiest guy around when the company's good.