In our field, gear matters, and you'd have to have a bank balance bigger than your bank account number for you to acquire all you likely would want when the whim takes you. However, if you keep your ear to the ground like we do, you come about the best photography deals currently on the market, and within our Deal Dashes, we share them with you:
Summer is officially here and gearing up to it many major brands had started some serious sales. Some of the best deals were coming from Nikon, and Sadly, many of those are now ending, like the lens sales that ended last week.
Nikon has been offering major discounts on some of their top-tier bodies (make of that what you will…), and in addition to the rebates are throwing in free first-party battery grips, which on their own go for anywhere from $300-$450. This is on bodies like the Nikon D500, D750, D810, and there are discounts on the likes of the D3400 and D7500 also.
[D750 Review: Nikon D750 Review | It's Achilles, Less His Heel]
Check out what's on tap below as those specials end today, and see below that for other great deals from other brands.
*If you're looking to trade-up your Nikon gear this is also a good time to do it to compound the benefits, and Adorama has a trade-up offer happening right now. Click here to see.
Nikon
Nikon D750 DSLR

Nikon MB-D16 Multi Battery Power Pack
Watson Watson EN-EL15 Lithium-Ion Battery Packbh
SanDisk 64GB Extreme PRO SDXC UHS-I Memory Card

Nikon D810 DSLR

Watson Watson EN-EL15 Lithium-Ion Battery Pack
SanDisk 64GB Extreme PRO SDXC UHS-I Memory Card
Nikon MB-D12 Multi Power Battery Pack

Nikon D500 DSLR Camera with 16-80mm Lens

Nikon MB-D17 Multi Power Battery Pack for D500
SanDisk 64GB Extreme PRO SDXC UHS-I Memory Card
Sony – Up To $500 Off
Here's a list of some of the standout deals we recommend:
Canon – Up To $600 Off Plus Free Battery Grips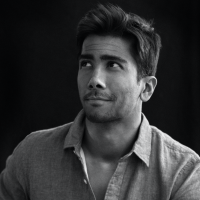 Kishore Sawh
A photographer and writer based in Miami, he can often be found at dog parks, and airports in London and Toronto. He is also a tremendous fan of flossing and the happiest guy around when the company's good.