In our field, gear matters, and you'd have to have a bank balance bigger than your bank account number for you to acquire all you likely would want when the whim takes you. However, if you keep your ear to the ground like we do, you come about the best photography deals currently on the market, and within our Deal Dashes, we share them with you:
50% OFF CREATIVE LIVE SITE-WIDE
Right now we're entering the final days of the CreativeLive mega-sale and it's perhaps brining the best prices you'll see. All classes site-wide up to and including the popular camera video guides are on sale. If you're not familiar with these guides, they're essentially a jump-start video collection specific to your camera that is like infusing your brain with the contents of the manual so you know the camera inside and out – except, without having to read dross. You can find guides for all the popular camera of the day from the D750, to the Fuji X-T1 and so on.
CreativeLive is, for the one or two of you who don't know, a massive online education powerhouse that broadcasts live classes from leaders in their respective fields all around the world. Associated with CL are names like Chase Jarvis, Sue Bryce, Zack Arias, and our own Pye Jirsa. CL classes span the gamut of the photographic field and cover varying degrees of education, and right now CL is having a site-wide 50% Off sale.  It's only running today and tomorrow so find the classes you've been wanting and act swiftly. Click ere.
OLYMPUS CAMERA & LENSES
For whatever reason, we typically don't see a lot of Olympus deals of note, so it's kind of a big deal when they come around. Olympus has always been a producer of great cameras, and if you ask any objective person who has used an OM-D E-M1 what they think of it, you'll likely hear nothing but praise, and even the 'OMD for everyone' (the OM-D E-M10) is always highly regarded. Luckily for us they're both at incredible price points. The OM-D E-M1 is currently $200 off dropping the price of the Olympus mirrorless flagship down to $899 from $1,099, and the OM-D E-M10 is going for $399 or paired with 2 lenses for $799. Furthermore, there are a number of lens deals that range from $100-$200 off. Check them out:
Olympus OM-D E-M10 Mark II Mirrorless w/ 14-42mm and 40-150mm Lenses
Olympus M.Zuiko Digital ED 14-42mm f/3.5-5.6 EZ Lens (Silver)
Olympus M.Zuiko Digital ED 14-42mm f/3.5-5.6 II R Lens (Black)
Olympus M.Zuiko Digital ED 14-42mm f/3.5-5.6 EZ Lens (Black)
Olympus M.Zuiko Digital ED 14-42mm f/3.5-5.6 II R Lens (Silver)
CANON SALES
Not to be outdone, or at least left out, Canon also is running deals on some of its best bodies from the 7D MK II up to the venerable 5D MK III. Each carry with it a saving of $200
NIKON DEALS
Nikon has been having some of the best deals ever in the past few months, only to cut them short, bring new ones, and then take them away soon thereafter. Moral of the story has been, to pounce on the offerings when they come.  Right now there are significant savings to be had on some of their best bodies, and bundles which present even bigger ones; you're looking at anywhere from $300 to $900 off. Here's what's on tap:
Nikon Bodies & Bundles:
D5500
Nikon D610 DSLR Camera with 24-85mm Lens
Nikon D750 DSLR Camera with 24-120mm Lens
Nikon D810 DSLR Camera with 24-120mm Lens
D500 DSLR Camera with 16-80mm Lens
Nikon Lenses:
Nikon AF-S NIKKOR 24-70mm f/2.8G ED
Nikon AF-S DX NIKKOR 35mm f/1.8G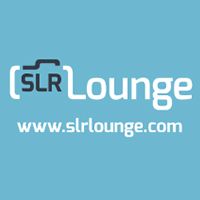 SLR Lounge Official
Articles by SLR Lounge Official are created by multiple authors. They represent official announcements by SLR Lounge.