Ladibird, the brainchild of a group of University of Singapore students with a penchant for photography, is both a camera, and a case for your iPhone. Camera accessories for iPhones are a dime a dozen, but Ladibird is separating itself by focusing on more discerning users. By using a sensor that's 7.5 times larger than the native iPhone camera sensor, and pairing that with a 50mm f/1.8 prime, it's clear Ladibird is hoping to lure amateur photographers and more advanced users alike, with the promise of delivering portrait capabilities.


So, how does it work? It's rather elegant in simplicity, if not slightly limited. The product uses its own software to capture the photos taken with the lens. These photos are saved to the camera roll and can then be exported to any of your iOS editing apps like Snapseed or Photoshop Express, then uploaded to an email, Instagram or the likes.

Being based out of Singapore, the team was ineligible for Kickstarter, so instead used Indiegogo to create a funding campaign. In an interview with iphonephotographyschool.com, they mentioned the purpose was less about raising money and more to see if there really was such a market. Clearly there was, as they've exceeded their request amount, and did simply by offering discounted units for early adopters. It's also still possible to get in on the early discounts via Indiegogo; their 'Earlibird' special at $137 is done, but their 'Middlebird' is still available at $167 which is a steep discount on the expected retail of $300.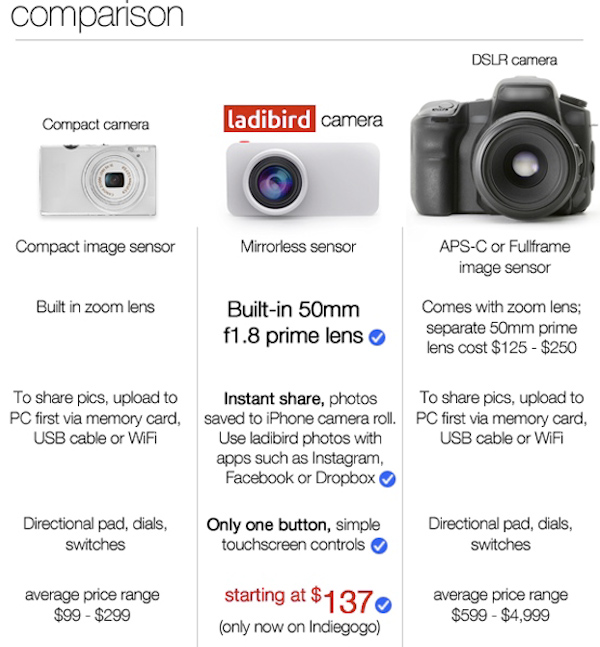 Thoughts
This is the first time I've ever been interested in an iPhone camera accessory. I'm a fan of prime lenses and that focal length with that aperture is certainly capable of rendering some pleasing portraits with equally pleasing bokeh. My iPhone goes everywhere with me and I am still at the mercy of it's limited camera at times when I don't have my Sony RX100 on me, so it would be good to have something like this.
[REWIND: Nifty iPhone Tripod by Pocket Tripod]
Also, as capable as my RX100 is (and it is), compact cameras usually can't push out 50mm 1.8s so that's a plus. However, the case isn't that small that it would easily fit in my jean pockets. The competition may seem to come from the Sony QX10/100 camera/lenses, which I loathe. They are bulky, have had connectivity issues every time I've used them on a Sony phone and an iPhone, and at $500 for the QX100, far overpriced for me. The competition I see really comes not from the QX, which is ridiculous, but from a set up like I've got: Sony RX100 with an Eye-Fi card. The RX100 is more pocketable than the QX series and infinitely more capable. Paired with the Eye-Fi, it lets me upload high quality photos an iPhone can't dream of on its own.
I also notice the the iPhone flash is covered by the Ladibird, and that at the moment it can only take photos using it's own app, which likely won't be as good as the benchmark apps like ProCamera and Camera+. The other part I'm curious about is how it will evolve along side ever evolving iPhones. It's fair to say the iPhone 5 body is two generations in and therefore will be phased out this year, so it would be tough to pay $300 for an item that will be redundant in a year.
Source:iphonephotographyschool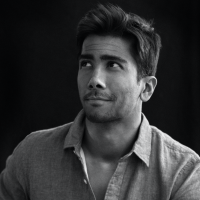 Kishore Sawh
A photographer and writer based in Miami, he can often be found at dog parks, and airports in London and Toronto. He is also a tremendous fan of flossing and the happiest guy around when the company's good.