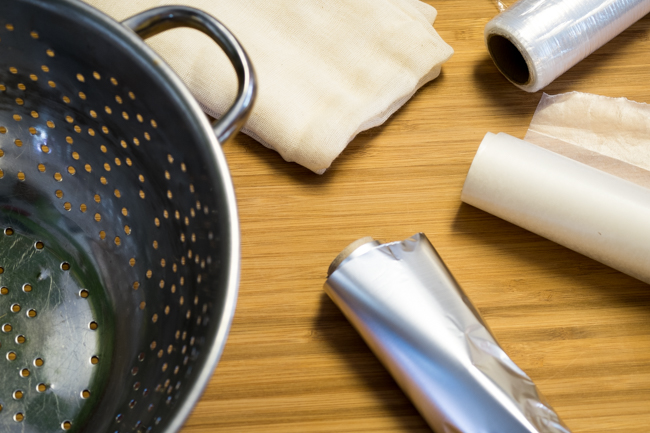 Photography gear and accessories can be expensive. You don't need to to spend a fortune on gear that might already be in your kitchen. Here is a list of five things that you can use to better your photography, all of which can be found in your kitchen.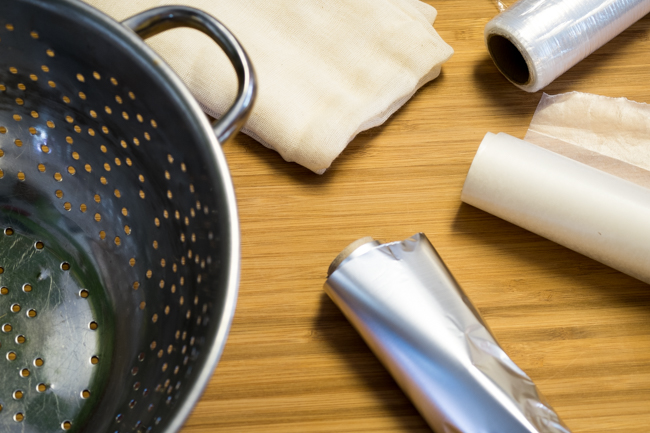 1.  Cutting Board
Wood is a simple background that can bring class to product photography. The contrast of the natural materials and high tech gadgetry is especially pleasing.
If you decide to use this tip, make sure that you use a clean unused board. You don't want to be contaminating your product with last night's dinner.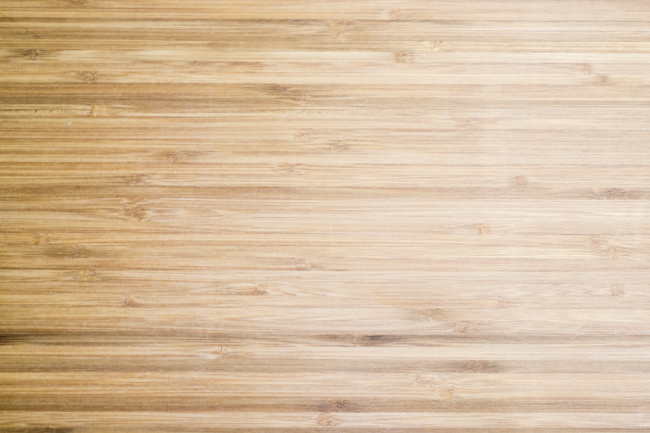 2. Cheesecloth
Cheesecloth is a loose-woven gauze-like cotton cloth used primarily in cheese making and cooking. Usually, it comes in a pack of about 6-9 yards for around $4 at your local grocery store.
The fabric can be used for lens clean cloth due to its soft, lint free nature. The material also acts like tough spun (a type of diffusion). Each layer of fabric is roughly 1/8 diffusion for reference.
 3. Waxpaper
Speaking of diffusion, waxpaper may be used to prevent confectionery goods from sticking to each other, but it also can be used as a diffuser. It may not have the quality and accuracy of professional diffusion, but it can be use for that photographer on a tight budget or if you're in a pinch.
Like the cheesecloth,  it can range anywhere from 1/8 to 1/16 depending on the brand.  Waxpaper is also has high heat resistance so there is no need to worry about it melting with constant light sources.
4. Metal Colander
Used for draining pastas, this hole-y utensil can help you fill in your shadows. Bouncing your speed light off the surface creates a large source that can be better than direct flash.
Though it might help you make a beautiful dinner,  it is no substitute for a beauty dish. If placed behind your model it can create streaks of light that are difficult to mimic in Photoshop.
 5. Cling Wrap
Cling wrap is often used to keep food fresh; it can also be used to prevent portraits from being stale. It creates a dreamy, light leak look for less than a dollar. To add a splash of color to the images use a few magic markers or sharpies  on the plastic before wrapping the lens.
If that retro look is not for you, the cling wrap can be used as a makeshift  poncho for your gear (just make sure to wrap it really tight.
BONUS Tip: Aluminum Foil
Aluminum foil is a must have in any situation. It can be used for an instant reflector or an interesting background. If you are hesitant on getting that 5-in-1 reflector, give this food saver a try.
Aluminium  can be had for about a dollar at your local discount store. Combine this with foam core poster board you have something that can rival the name brands.
_____
Do you have anything from your home to better your photography? Tell us below!
Justin Heyes
Justin Heyes wants to live in a world where we have near misses and absolute hits; great love and small disasters. Starting his career as a gaffer, he has done work for QVC and The Rachel Ray Show, but quickly fell in love with photography. When he's not building arcade machines, you can find him at local flea markets or attending car shows. Explore his photographic endeavors
here
. Website:
Justin Heyes
Instagram:
@jheyesphoto