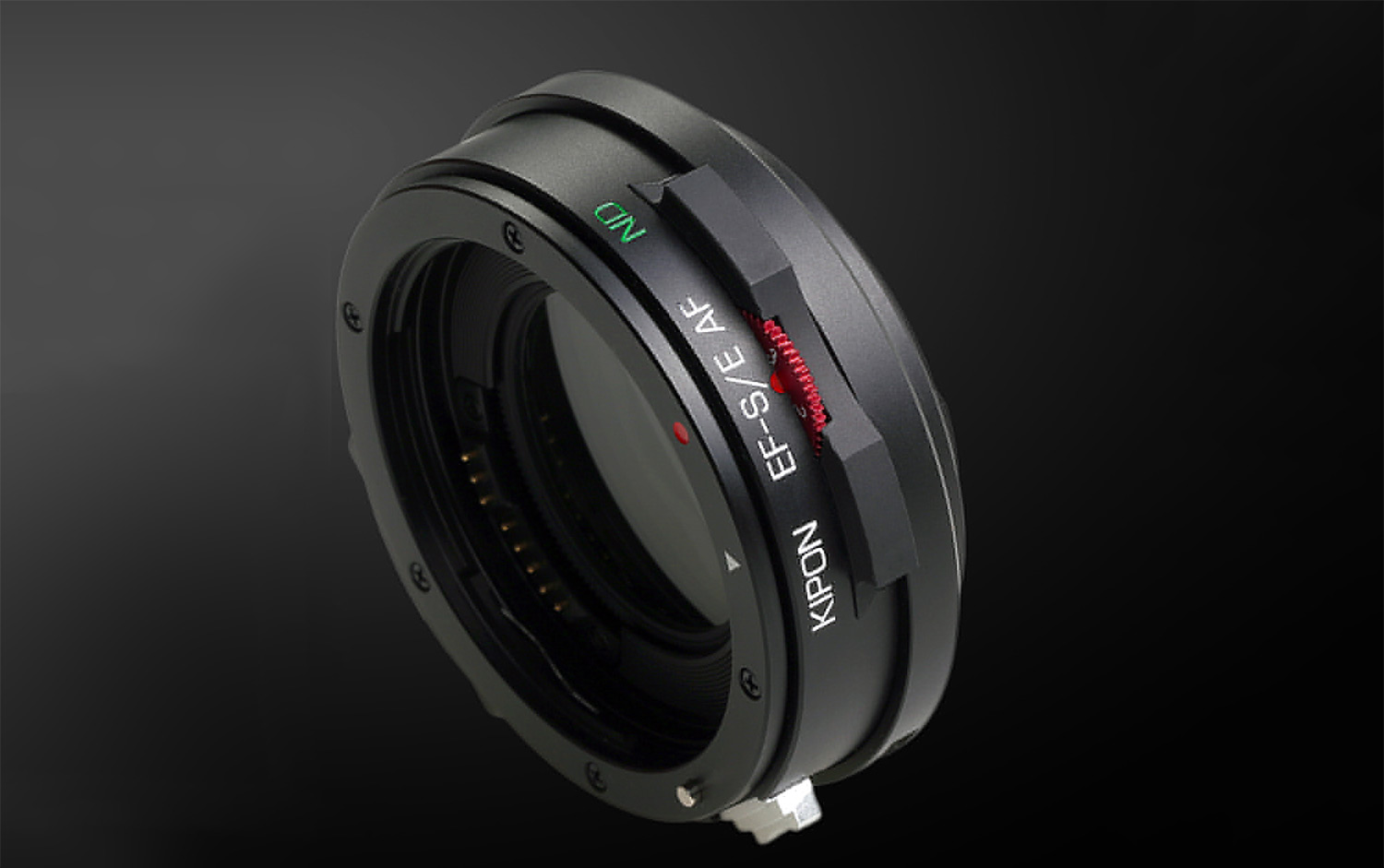 Welcome to our roundup series where we will hit on several gear news and rumor topics each day. This gives you a chance to get caught up on all of the day's news and rumors in one place. Make sure to check back daily for the latest gear news, rumors, and announcements.
Kipon Releases New EF-FE Adapter With Drop-In ND Filters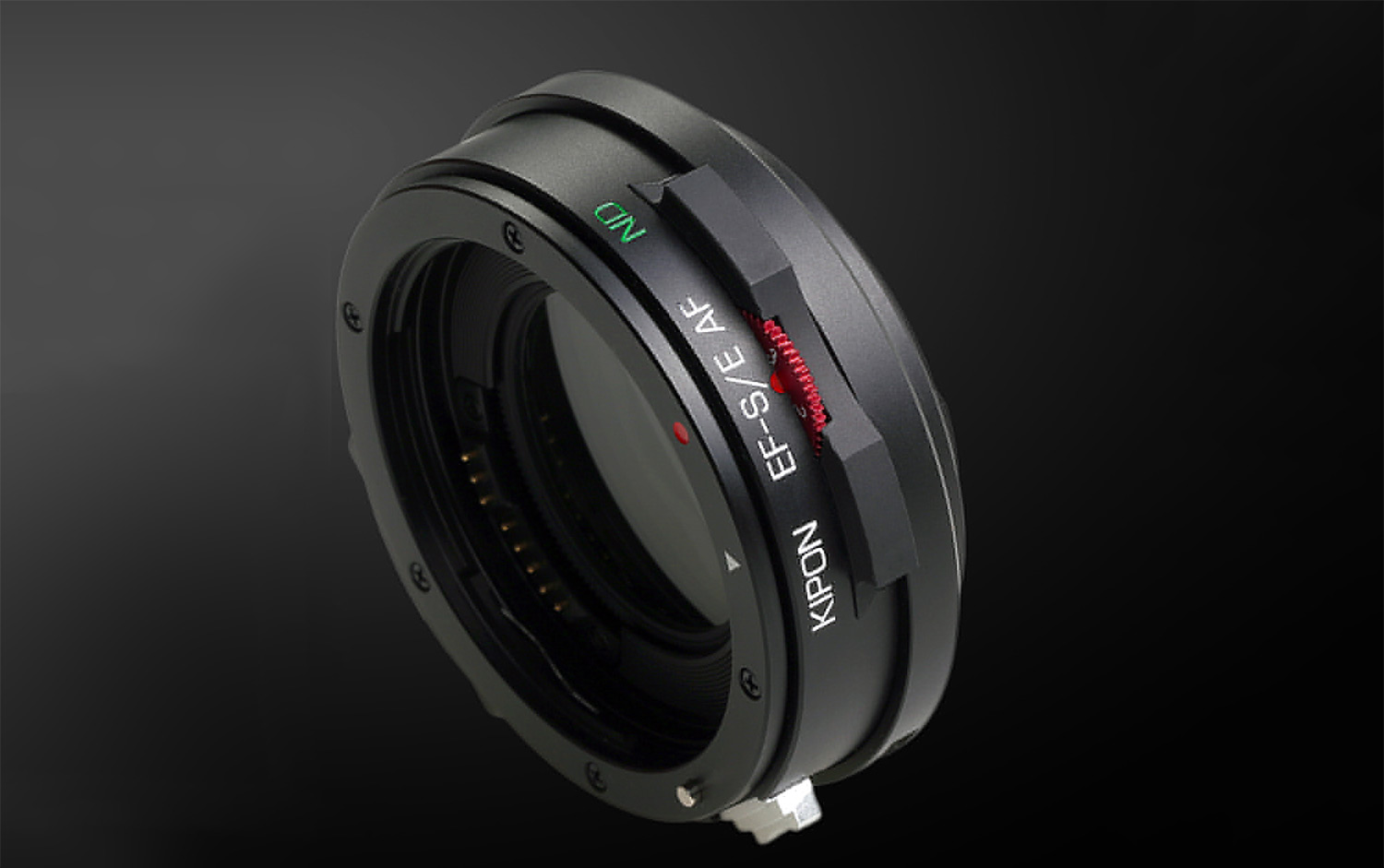 Back when Fotodiox announced their first ND Throttle, I was really excited. The ability to have an ND filter built-in with your lens adapter meant no need for front filters. But, alas, that adapter was dumb, meaning it had no electronic contacts and thus, no autofocus.
This meant that you had to choose between the ND feature or autofocus; a real bummer. But now, it seems that Kipon has answered our prayers and announced a new EF-FE AF adapter that also supports drop in ND filters! It's the best of both worlds – AF and ND in one adapter! So cool.
According to the release, this new adapter will not be cheap, coming in around $430 US. This puts the adapter up into Metabones territory, and while it is expensive, the added convenience it provides (assuming the AF performance is still up to par, too) can't be overlooked.
I look forward to trying to get my hands on one of these for my A7R II. I don't use a ton of Canon glass, but having the ability to drop in an ND filter when I want to use one is pretty sweet.
This new adapter is expected to be available sometime around March 15th of this year.
Nikon Financial Statements Released, More Decline
Nikon is again feeling the heat after releasing yet another less than ideal earnings report. Both sales and operating income decreased, year on year, for the 3rd quarter, which three quarters total.
However, it's not the whole story, because of price hikes and expense reduction, Nikon was able to increase their operating income ratio to 11.5% – an improvement over the last quarter.
Nikon has also downgraded their sales forecast by 10 billion yen for the next quarter, mainly due to the lower than expected sales volumes and the D500 release postponement.
It is distressing to see Nikon continue to struggle, but it could be the kick in the pants that the company needs to finally up their game and compete in the mirrorless segment. The D500 was a great start at giving their loyalists something they wanted; now they need to go a step further and give them the mirrorless option they want.
Will it happen? We shall see.
CameraStore TV's First Look At Sony's A6300 & G-Master Lenses
Chris and the CSTV team were invited to Sony's NY launch event for the A6300 and G-Master lenses. In typical CSTV fashion, they put together an outstanding video overview of the new products and gives us plenty to think about until we get our hands on these new Sony products ourselves.
I am pretty excited to give those new G-Master lenses a look on my A7R II. The A6300 looks like a killer option in the APS-C arena as well; it will be VERY interesting to see how it stacks up against the newly announced Fuji X-Pro2 and the Nikon D500.
What stands out to you about these new Sony products? Which one would you like to get your hands on most?
What are your thoughts on today's roundup? What news/rumors did we miss? What would you like to see covered in future roundups? Leave a comment below and let us know what you think!