Top quality and top prices are typically associated with Medium Format lenses, which only adds to their appeal. Medium format lenses are generally regarded favorably for their build quality and how they deliver contrast, saturation, the quality of the bokeh, and how they deal with certain light abnormalities. And now, thanks to Kipon Baveyes (a brand under the umbrella of Shanghai Transvision working with German IB/E Optics), Hasselblad V-Mount optics can now be adapted to work with the Sony A7, Leica SL, and Leica M mount cameras.
When Metabones released their first Speed Booster focal reducer some years ago now, who would've guessed they'd be setting off a trend in the way they did. But as with all good ideas, when they hit they take off, and photographers bought them in spades, and of course other manufacturers caught on. This though, is the first time MF lenses will be able to be used on these full frame cameras.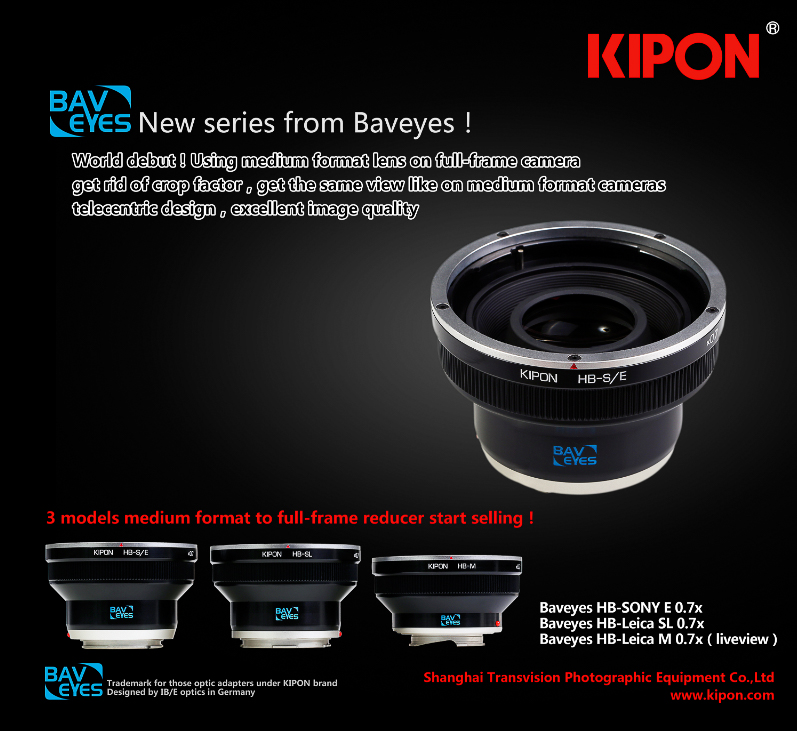 Your favorite outstanding Carl Zeiss lenses, from wide angle to telephoto, ingeniously compress to a full-frame image, performing just like they were 35mm format full frame optics. The transformation results in a 0.7x factor to the original lens focal length with a gain of one stop in lens speed. Foremost in the advanced adapters, is the custom designed five element multicoated formula by German optics research institution IB/E OPTICS, with the ability to use full frame SLR lenses on crop sensor camera bodies and mirrorless cameras.
Kipon Baveyes' adapters work, in essence, similarly to the Metabones but with its own reduction ratio. They have previously released 0.7x focal adapters that have allowed full frame lenses to be used on APS-C cameras, all without losing the original lens' field of view even when on the cropped sensor, and this is just how these adapters will work nor but for MF lenses. The transformation results in a 0.7x factor to the original lens focal length with a gain of one stop in lens speed, according to Kipon, and that's a tremendously attractive proposition all for what's expected to be around $400 US. This could be a great way to take advantage of some of the best parts of what MF has to offer, without necessarily having the size and price penalty.
Sources: Sony Alpha Rumors, Kipon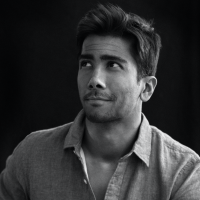 Kishore Sawh
A photographer and writer based in Miami, he can often be found at dog parks, and airports in London and Toronto. He is also a tremendous fan of flossing and the happiest guy around when the company's good.