Two years ago, photographer Sasha Leahovcenco had the opportunity to journey to one of the most remote regions of the world, the Chukotka Autonomous Okrug in the northeast corner of Russia. Chukotka lies partially in the Artic circle and is the closest Russian territory to the United States. With frigid temperatures dropping down as low as −55 °C (−60 °F), it may seem to be inhospitable. Yet, there are towns, villages, and nomadic tribes scattered across the territory, disconnected from most of the world.
As part of Help-Portrait project, Sasha travelled to the deep Tundra of Chukotka to live with and photograph a small nomadic tribe of reindeer herders. Just as thousands of other photographers have done with the Help-Portrait campaign, Sasha also brought along a printer to print the images he took of the natives.
For most them, these were the first photographs that they have ever had of themselves. You can read his life-changing experience of this trip on his blog.
Chukotka Kickstarter Project
This March, Sasha is planning to cover over 1,000 miles of the Chukotkan landscape to visit various villages and photograph the locals, provide them with photos of themselves, and give them warm clothes, shoes, and gifts. Sasha will also be travelling with a video crew to document the journey and provide the voices for the Chukotkans in hopes to bring light of their lives and culture.
The money raised from the Kickstarter project will provide the clothes and gifts to the local villagers and tribes, as well as pay for the travelling expenses for Sasha and his crew. If you would like to help Sasha, you can visit Sasha's Chukotka Kickstarter page.
We want to hear about their lives, struggles, resilience and where they see themselves in this rapidly changing world. Our documentary film about this journey, will bring the voices of this land to people all around the globe. We hope to engage humanity's deep rooted fascination with nature and desire to understand humanity. Perhaps by getting a glimpse of this nomadic way of life we will reflect on this modern world and what in our lives is truly important.

– Sasha Leahovcenco
Sasha's Video and Images from His First Help-Portrait Trip to Chukotka
Help-Portrait. End of the Earth from Sasha on Vimeo.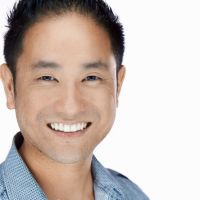 fotosiamo
Joe is a fashion and commercial photographer based in Los Angeles, CA. He blends creativity and edge with a strong style of lighting and emotion in his photographs.