*Sony has made additional spots available for those looking to attend.
"What is Kando 2.0?" I hear you think. And I'll attempt to answer. But the thing is, it's a bit too different, too new and too unique to be defined. Think of it as an anthology of traits – a whisky of many spirits.
Curious? You should be, because unlike Kando 1.0, which was invite-only for Sony Artisans and Creative Collective, this time the doors are open to anyone.
What it isn't is a trade show or workshop. Not in any sense that you'd be familiar with anyway. Those are things you attend; things you observe; things you pass through. Even the best of them that promise to be new and exciting –though well-intentioned and well organized– are really about as groundbreaking as a loaf of bread.
At Kando there are no pamphlets, no sales people, no gear behind glass sills – no 'look but don't touch' mentality. You don't move through Kando with a badge, but with smiles and friends. This is something you're part of, tangible in every sense – it's photographic escapism.
As far as photographic experiences go, I imagine it's sort of like Burning Man for photographers – but without the pretense. It's remarkable how little of that there is. And for the record, I'd rather walk through Tehran in a Star-Of-David t-shirt than go to Burning Man, but…
The Sony crew choose a location to build a sort of 'glamping' town based around photography, and fill it with a methodically chosen team, beautiful lodging, great food, and all the gear anyone could want. Then they add things like wolves, models, planned experiences you simply wouldn't think of, and unplanned ones you simply can't buy. Then, attendees arrive, populate, copulate, build friendships and partnerships, and days later the location is barren.
And ooh what a location. There'll be no stumbling over gambling grannies, nor fighting LaGuardia traffic here; Kando 2.0 (May 9-12th) has been meticulously scouted, and it's taking place in Monterey, which is basically California's G-spot.
So it's on the oceanfront and Big Sur will provide a gorgeous backdrop for the 'credibility factors' of Kando – the shooting experiences and photographic learning events, of which there will be many. But also for the spontaneous events that Kando incentivizes, like going for a sunrise hike with one of the models, or simply collaborating with the other talent – there's always room for mischief. Which brings us neatly to the real value of Kando, and why it's a bit of genius.
From classes to seminars on everything from landscape, portrait, drone photography, brand building and social media, it's there, and delivered by the right people, in the right way, to the right sized audience. What makes these events especially different than elsewhere is the environment and who's there.
From the staff to the attendees, these are people who are thriving or burgeoning in our field. They clearly possess a skill-set and love for all things photographic, and that creates an environment where you can be geekily, photographically indulgent, and one in which you can be inspired. I think of a time bumping into an Alpha Collective member who admired my lens. I in turn admired his photos, and we had the same camera bag. We didn't actually kiss –well, not with tongues– but it was close. A friendship was born.
And that's the thing, everything about Kando is tailored to unique content creation, but critically, also collaboration. The speakers and educators? That's a garnish.
The savvy photographers know that the way to raise your awareness within the photographic ecosystem is not through simple content creation (you could fill an entire portfolio in the 4 days), but through collaborations and distribution, and Kando provides the vehicle for that. Literally everything you do at Kando can be turned into social commentary and you're incentivized to do so, which is perfect for attendees, and for Sony.
This is a branding coup for everyone involved.
Few photographic companies today understand or accept that the concept of branding has shifted. 'Brand' is no longer an external image but internal behavior. It's now based on a vision of the future driven by those with beliefs that align. People no longer buy simply for function, but for meaning, and brands are often used to reflect their identity. Fuji seems to somewhat understand this, Leica does, and clearly Sony gets it to a different degree.
Yes the public has to pay to attend but a) it's a steal for what you're getting, and b) if you think Sony's trying to monetize the attending audience you've lost the plot. This is Sony's way of saying thanks to those who do great things with their creations. And it serves to highlight that they've taken the anthropological concept of 'culture' to their core, and built their ethos around it. That's Kando at the root. Kando is the company culture.
And I'll tell you what, something like this is the future of photographic events. It's special. Don't shoot Sony? So what – no one cares, because it actually isn't about the gear.
And if you can go, consider it, because while you should never regret any experience, by God, it is possible to regret missing out on one.
Go here to get full event details, and registration has been extended. And if you don't make it to this one (there has been a  waitlist), I'm sure there will be another. See below for some more images from Kando 1.0.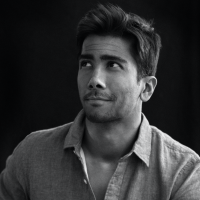 Kishore Sawh
A photographer and writer based in Miami, he can often be found at dog parks, and airports in London and Toronto. He is also a tremendous fan of flossing and the happiest guy around when the company's good.