If you love film emulation presets, then you probably love Mastin Labs. Or at least you should. Mastin fans who prefer Capture One over Lightroom for processing raw photos had been at an impasse, however, being forced to reckon with Adobe's limited toolset in order to reap the film-matching wonders developed by Kirk Mastin et al. So, if you have been straddling raw processing ecosystems for your Mastin Presets, you're going to love this.
Mastin Labs has just announced that their cult-favorite presets are being converted to Capture One styles and the first converted pack is available now. Kodak Everyday Original, containing Ektar 100, Gold 200, and Tri-X 400 is first up, and you can grab it right now for $99 USD. These are two vibrant, high contrast color film emulations and one black and white.
The only downside is that if you already own the Lightroom presets, you will still have to purchase the Capture One set anew. But don't get mad; a lot of R&D has gone into this release and going forward, new presets will be released for both platforms so you can just purchase the Capture One version if it's all you need.
What really sets Mastin Lab's products apart from others is the meticulous attention to detail in re-creating real film stock looks for digital cameras. The folks at Mastin shoot countless rolls of existing, properly stored film and scan them with various settings (which are also included as variables in the presets – "all hard, all soft," etc.) Then, they match files created by digital cameras to the scans as closely as humanly possible to bring you the most realistic re-creation of actual films you can get. While others may be perfectly aesthetically pleasing, for hybrid shooters (both film and digital) who want their work consistent, Mastin is a must.
Check out the quick demo below to see how the styles work and look!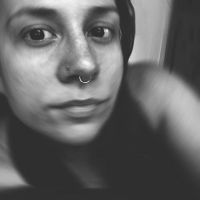 Holly Roa
Seattle based photographer with a side of videography, specializing in work involving animals, but basically a Jill of all trades. Instagram:
@HJRphotos