Photography is a sexy field, isn't it? (Rhetorical). No really, to those who aren't photographers, we can appear to have this sort of unashamedly fun vocation, devoid of the nitty gritty minutiae that plagues most work.
Except we know better.
It is, or can be a sexy field, but there are mountains of the tedious to climb in order to produce the product. Once it becomes a business, there's that side of it to contend with and all the accounting, planning, budgeting, deals that don't come through, mishaps, and all the rest that goes along with it. But even before that, there's always work by way of volumes of material to learn before proper execution of the craft can be done.
Skipping some of those steps, while common, will cost in the long run. They can cost time, and clients. I regularly see photographers out shooting without a proper, basic knowledge and understanding of what the features of their camera actually do, and that's sad, because with that understanding, when the knowledge becomes second nature, that's when creativity can really flow unimpeded. It's why a foundation is necessary for any skill, and what we're trying to achieve with Photography 101.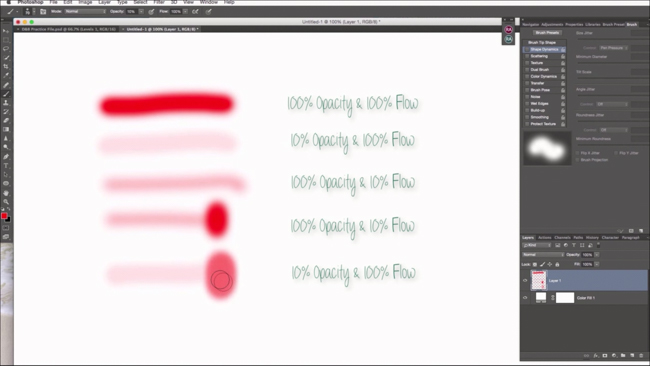 Likewise, this sort of neglect of the tedious stuff is utterly rampant in post processing. It's understandable, as creatives, sometimes it doesn't speak to our inner selves to grind through the operating manual or instructional video learning things that aren't immediately applicable, or is just sort of dry. This neatly brings me to the video featured here.
Many of you, perhaps just shy of all of you know of Julia Kuzmenko McKim and her prowess in the field of retouching. She was recently featured as one of B&H's favorites of 2014 which is a great source of inspiration, and she has a veritable well of knowledge to share about retouching. In this particular video, she discusses the how-to and whys of mastering your brushes for dodging and burning. From explaining the flow and opacity, to how to manipulate your settings for what look, it's here. It's not the sexiest of videos, but it is extremely useful and easy to follow along. It's one of those tutorials that will pay dividends in almost every aspect of your retouching in Photoshop.
Most of this will apply to those of you using Wacom tablets, and to those of you who aren't you'll still get use out of it, though I can't stress enough the importance of including one of these pen tablets into your arsenal. It doesn't even have to be an extremely expensive one, and you can read my reviews of two at opposite ends of the pricing structure starting at $75; here, for the Intuos Pen & Touch, and here for the Intuos Pro Large.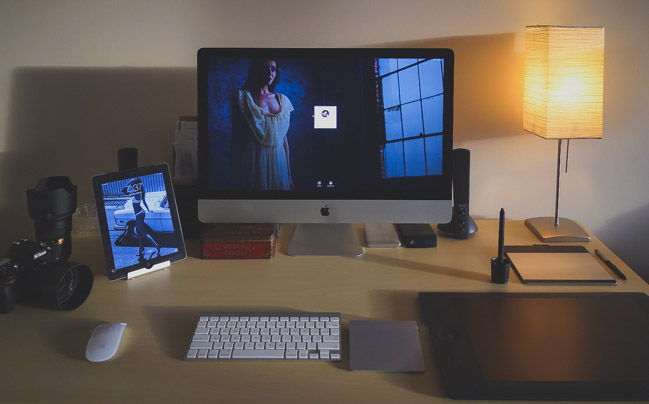 You can find some of her top-notch retouching resources right here in our store, and to scoop more from Julia's well, and you should, you can keep up with her blog for frequent updates and her site for her body of work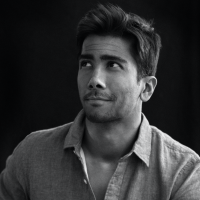 Kishore Sawh
A photographer and writer based in Miami, he can often be found at dog parks, and airports in London and Toronto. He is also a tremendous fan of flossing and the happiest guy around when the company's good.