Christmas miracle? Well, that's a stretch, but JPEGmini Pro on 40% discount is a reason to smile. I have extolled the virtues of JPEGmini on SLR Lounge for years, ever since speaking with Eli Lubitch of Beamr/JPEGmini, and then adopting it fully within my workflow. It was a harder sell for some at $149 but then they dropped the price to $99 for pro, and included the Lightroom Plugin and Photoshop Plugin, and now, today only, it's $59.
If you're a photographer in the modern era, it's just one of those things you should really consider, and it'll come in handy. Keep in mind that the results here are different than just reducing the export quality parameters within LR or whatever program. You can check the full review here from 2 years ago, and you can get it at 40% off here, now.
As a primer:
What is JPEGmini? Concisely, it is a program that allows you to compress your JPEG files to the utmost point in terms of file size before losing any perceivable quality. 'Perceivable' being the operative word there.
Of course, we love the JPEG on a whole. It's an incredibly versatile image format that lets massive image files be saved at a fraction of the size with 'minimal' loss. You can choose your compression levels, which makes the JPEG the image file type of choice for the internet, sharing, and storage. I would wager that for most of you, you'll use Photoshop or Lightroom as your compression engines, and while they are good, JPEGmini is better.
JPEGmini's quality measure algorithm guides and drives the standard compression to the point that eliminates all the redundancies beyond human vision, but retains the original quality you can see. As Eli said,
We will stop short only just before there are any noticeable visual artifacts to humans, because that's what the quality measure is aligned with. Other compression technologies in programs such as Lightroom and Photoshop will ask for a percentage or some quality parameter. With JPEGmini they don't ask any questions, so sometimes they'll save 90% and other times it'll be 70% or 60%, because the algorithm commits only to the quality.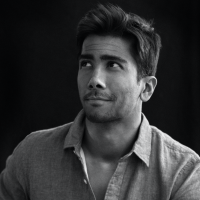 Kishore Sawh
A photographer and writer based in Miami, he can often be found at dog parks, and airports in London and Toronto. He is also a tremendous fan of flossing and the happiest guy around when the company's good.