The day you got serious about photography was probably the day you were told to never shoot another JPEG so long as you live. Still, there are plenty of people out there who own interchangeable-lens cameras and shoot JPEGs in auto mode. Chris Niccolls, of TheCameraStoreTV, decided to put straight-out-of-camera JPEGs shot on current APS-C and micro four thirds models from all the main players head to head, with an iPhone 7 Plus thrown in for good measure.
THE CONTENDERS
Nikon D500, Olympus Pen-F, Panasonic G85, Fuji X-T2, Canon 80D, Pentax K-70, and Sony A6300.
THE METHOD
The cameras were tested in a variety of scenarios – outdoors on a cloudy day, indoors lit with a tungsten light source, and indoors lit with window light. The results were printed and shown to a variety of people who ranked them from best to worst. The rankings were averaged to come up with the best ranked JPEGs in each category and overall.

OUTDOORS
Here, the top ranked JPEG might come as a surprise: it was the iPhone 7 Plus. Next were Panasonic at number two, and Olympus at number three. The smallest sensors tested were all the favorites in this test. The least liked was Sony.
TUNGSTEN COLOR TEST
For this test, cameras were set to Tungsten white balance, with the exception of the iPhone which didn't have this setting in the stock camera app. As you might guess, the iPhone was least preferred in this category with it's way-off white balance. The camera with the best ranked JPEG in controlled tungsten lighting indoors was Sony, followed by Nikon and Canon in that order.
WINDOW LIGHT PORTRAIT
Though people liked the iPhone camera's colors, the high ISO image quality hurt it in the ranking, coming in dead last. The favorite, with similar tones, was Nikon. Canon came in second, and Pentax was third.
OVERALL RANK
As you can see, the cameras produced better JPEGs in different scenarios. While the iPhone 7 Plus shined in natural light with adequate light, it struggled to keep up in low light and artificial light. Nikon and Canon unsurprisingly did well throughout the tests, though neither ranked notably well in the outdoor test. Sony's best quality tested was its tungsten white balance, where it beat out all the competition. Pentax only broke the top three in the window lit portrait category, and Panasonic and Olympus fared the best in the outdoor still-life. Poor Fuji didn't seem to have many fans among this crowd – it didn't rank in the top three in any test, though it didn't do too poorly in the overall ranking. But definitely check out the video as it's typical Chris goodness. So, what do you think? Were the people doing the ranking on-point, or did they miss it by miles?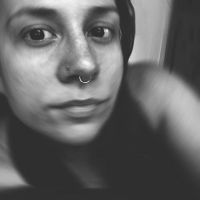 Holly Roa
Seattle based photographer with a side of videography, specializing in work involving animals, but basically a Jill of all trades. Instagram:
@HJRphotos