UPDATE: Because of technical difficulties, Fundy Designer has canceled this webinar.  We apologize to those who have registered, but rest assured, we will be having another great webinar next month!  In the meantime, please check out the previous one we did on SLR Lounge here on Wedding Photojournalism.
__________________________________________
Join Andrew "Fundy" Funderburg and world-renowned wedding photographer, Pye Jirsa, for a FREE webinar recorded on location at CreativeLive! Learn how SLR Lounge and Fundy Designer can help you sell more wedding albums and wall art.
Sign up for the webinar here!
Shooting with the album in mind
Photographing for the purpose of designing an album in the future is a notion that stems from a simple sales standpoint. With a cohesive collection of images, it is almost impossible for clients to refuse photo albums when they are practically already made. Pye mentions in the entirety of the Wedding Workshop series how imperative it is to go into your shoots with this mentality, so that you are prepping yourself for the sell in the future.
The software that leads to sales
Fundy Designer was built for professionals in mind, providing a feature-rich program to dissolve any communication issues that may arise when handling album design. There is no other software on the market that allows you to design, proof, print and sell all in one application, and with the new update (v7: download the free trial) the possibilities for increased revenue have multiplied with more focus on wall art sales & more.
More Sales = More Profit
By guiding your clients in every step of the sales process, you have the ability to see a genuine increase in profits for your studio. Fundy Designer helps streamline the in-person sales process with remote album design, having your wedding album revenue rival your wedding booking revenue. In this webinar you'll learn how adding wall art, albums, prints and more to client orders will lead to bigger sales and higher studio profits.
*SLRL Premium members receive a discount on Fundy Designer, so upgrade today & start saving!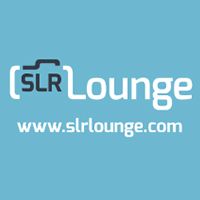 SLR Lounge Official
Articles by SLR Lounge Official are created by multiple authors. They represent official announcements by SLR Lounge.