Aside from manufacturing the most talked-about DSLR of the year, and holding the most digital photography market share, Canon is an educating enterprise; the 2017 calendar is heavily marked with a spread of Canon Live Learning programs.
The coverage of these programs is as wide and varied as they are plentiful, and include destination workshops, classes, and live panel discussions held by industry leaders and educators. While programs like the the EOS Discovery Days and other workshops are held all over the country, if you're in or travel to California there are two options to actually go into Canon Experience Centers and showrooms to attend, and on January 13th our own Pye Jirsa will be part of a Wedding Photography Panel Discussion at the Orange County location.
Canon is pleased to offer an engaging evening discussing taking your wedding imagery and business to the next level featuring special guests Pye Jirsa, Ning Wong, Vanessa Joy, and Oana Sweeney. Each of our guests will be discussing their motivations, techniques, and inspirations behind their image making.

Each panelist offers a unique perspective and valuable insight on growing their business. Whether you're an established studio looking to take your business to the next level, a small boutique looking to grow, or just getting started this panel will offer information to help you achieve your goals.
The event is currently open for registration and you can RSVP at this link.
Details:
Date: Friday, January 13th, 2017
Time: 7:00-9:00pm
Location: Canon Experience Ctr, 123 Paularino Ave., Costa Mesa, CA 92626
Fee: Free
This is a great opportunity to get some face time with seasoned photography professionals and educators, and to visit a Canon office, and Pye would love to see some SLR Lounge family.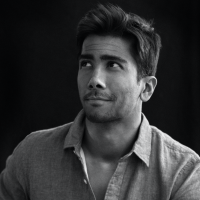 Kishore Sawh
A photographer and writer based in Miami, he can often be found at dog parks, and airports in London and Toronto. He is also a tremendous fan of flossing and the happiest guy around when the company's good.