Like many businesses around the globe, the event & wedding photographers and vendors have been affected pretty drastically by the COVID-19 pandemic. The gatherings that are the livelihood of many families & independent workers have stopped entirely for the foreseeable future and as such photographers, Christian Cardona  & Juan Carlos Echavarría want to help get out of this unprecedented moment for our industry and their country.
Christian and Juan Carlos have gathered a community of photographers & educators from around the world, (including our own Pye Jirsa), to help by giving 30-minute talks & presentations through the Zoom platform. Registration for the event is only $20 USD, ($60,000 COP), the minimum value to donate on the page where the campaign is being carried out. This is a non-profit event from which the money raised will go directly to helping those who are impacted by the lockdown and loss of income due to the Coronavirus because it is now when they need us the most.
[Related Reading: These Companies Are Helping Photographers During The Coronavirus Crisis (UPDATED)]
At this moment there is a campaign to donate through the Vaki website for the Alimenta Foundation here: http://www.vaki.co/unidospornuestrosheroes, which will be in charge of receiving the resources and making the deliveries of the food to the people who need it.
Schedule of Events
The ENCUENTRO DE FOTOGRAFOS (Photographers Meeting), will be held on May 6 and 7, 2020, from 9:00 am to 5:45 pm, Bogotá time, Colombia on a private group on Facebook.
Wednesday May 6th, 2020 Schedule
Thusrday May 7th, 2020 Schedule
If you're interested in any of the classes and presentations that will be offered, please email efotocol@gmail.com and send them the following info;
Your phone number with country code for contact via zoom
Name of the conference you wish to attend
Help make this viral by spreading the word. with more people, more donations can be achieved!
For more information about the donation campaign you can visit the official site here: www.unidospornuestrosheroes.com and the Donation page here: www.vaki.co/unidospornuestrosheroes.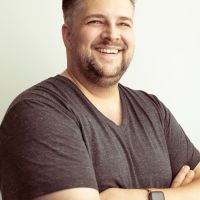 David J. Crewe
David J. Crewe is a full-time commercial photographer and Senior Editor with SLR Lounge. Based out of both Southern California & Las Vegas, Nevada. View his work and blog:
DavidJCrewe.com
Follow his Instagram:
@DavidJCrewe