Over the years society has developed the ideal mold for what a woman should be. A woman should be a loving mother and a doting wife; she should be able to whip up a good meal, keep a pristine home, and on top of these 'musts' she should also be feminine, beautifu,l and desirable. A woman's self-worth is woven so deeply within the fabric of this mold that her self worth is in jeopardy if any of these areas are lacking, but it shouldn't be, and photographers like Jen Rozenbaum are on a mission to change it.
Jen Rozenbaum is a boudoir photographer in New York City specializing in helping women shamelessly celebrate their unique femininity. She first picked up her camera and used it as a medium to find beauty in the world during her quest to rediscover and embrace her femininity after her foundation had been rocked.
"How am I supposed to raise a beautiful daughter to be a beautiful woman if I didn't know how to do it myself?"
Whilst embarking on the quest Jen quickly fell in love with boudoir and capturing the beauty, strength and grace that she saw in front of her camera. She soon realized that there was a common thread: we all want happiness. Even the most seemingly 'put-together' women have their own narratives taking place behind the mask that challenges their livelihood.
Society also has a stronghold on what the physical appearance of a woman should be. At 42 years old, a woman in many places is considered 'washed up' and 'past her prime', while being larger than a size 4 is anything but sexy. These stereotypes hold women hostage on a daily basis and causes feelings of shame, depression and unworthiness. Every woman wants and deserves to feel beautiful, and Rozenbaum is inspiring in her work that allows women to feel that.
You don't have to be a professional photographer to make a woman feel incredible and Jen provides five tips to capture them beautifully. Do not focus on their jean size as twenty women wearing the same size will all have different bodies and instead aim to capture proportion.
Five Tips for Capturing Women
Chin out and down.
Arms away from the body.
Weight away from the camera.
Hips pushed away from the camera.
Change your angle.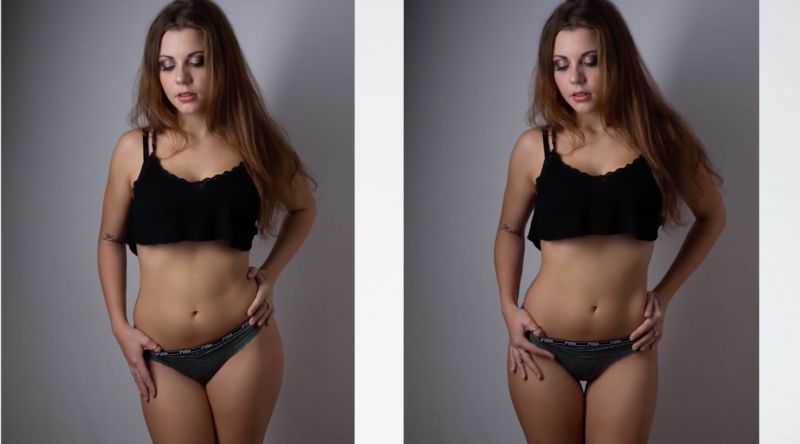 Feeling beautiful and feminine as is without strings attached is empowering and strengthening. Women of all shapes, sizes and ages are beautiful and worthy of being seen.
The following video has great insight and provides a glimpse of empowering women by means of photography. You can keep up with Jen Rozenbaum by joining her boudoir Facebook group and subscribing to her YouTube channel.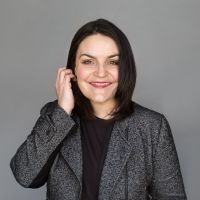 Brittany Smith
Brittany is a fashion and beauty photographer who works between NYC, Montana and LA. She photographs the way she has always wanted to feel and believes in the power of raw simplicity. When not behind a camera she can usually be found at a local coffeeshop, teaching fitness classes at the YMCA, or baking something fabulous in the kitchen. Instagram: @brittanysmithphoto