I recently came across an interview with Jeffery Lewis Bennett, award winning wedding photographer, on the Huffington Post. I was so intrigued by his stunning and hauntingly elegant animated gif images.
My favorites are those which, at first glance, appear to be a regular photograph but then you notice a dress blowing in the breeze or some other slight movement. This little bit of movement is so unexpected and brings extra life to the image and the story it tells. They remind me of the moving images on the newspapers in the Harry Potter films. So cool.
JLB's graphic designer turned photographer story really resonates with me and I'm glad to see he's pushing the envelope of creativity, not just churning out standard wedding and engagement photos. His story inspires me to try something new. Of course, animated gifs have been around for a long time, but I had never seen them used in such a sophisticated way. I usually equate them with annoying online banner ads…
What do you think? Which of these is your favorite? You can see more of JLB's work on Tumblr or his website. Thanks for allowing us to share, Jeffery.
CREDITS : Photographs by Jeffery Lewis Bennett have been used with permission for SLR Lounge. Do not copy, modify or re-distribute this article or images without express permission from SLR Lounge and the artist.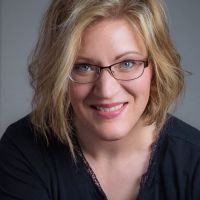 Tanya Goodall Smith
Tanya is the owner of WorkStory Branding Photography in Spokane, WA. Businesses hire her to create story-telling content that sells their high end products and services. She also teachings photographers her unique business model for making serious money as a corporate and personal branding photographer. Find her at
workstoryphotography.com
and
workstoryeducation.com