Preparation for a shoot is imperative for its success, and it doesn't take an above average IQ to understand that. We've all grown up hearing the same tired adage that failing to prepare is preparing to fail, but it strikes me that many photographers don't really know how to prepare.
Many focus preparation on the gear, making sure it's all in place, in working order, back-up bodies and lenses, lights and so forth all standing by. There is a certain amount of focus on the shot list, perhaps, and location, but all of this is through the eyes and mind of the photographer. For greater success, the client needs to be part of this – they need to be prepped.
Rather notable photographer and educator Jasmine Star, along with CreativeLive, has released an excerpt from a talk she gave, and the segment is on the right way to prep your clients for an engagement shoot. While the discussion points may be discussed regarding an engagement shoot, its reach is rather more broad and all-encompassing than that, and indeed applicable to most any shoot.
She begins by boldly stating that she emails her clients outlining the goals of the shoot nothing shy of a month prior, and discusses why this is primarily for the benefit of you the photographer. It sets the tone and expectations. Beginning a discussion about the shoot within a week of it may not provide enough time to explain what needs to be, nor change what may be desired, possibly leaving skewed expectations.
A very important part of the contact discussion is to discuss what is expected of the client(s) themselves, and this is a good way to let them know boundaries, and what they are responsible for. She mentions punctuality, and what attire they need to have, and she puts the onus on the client to get any permits for locations. While you may not go this specific route, it does show what some pros expect, and what you can begin to.
Not to go without mention, is the subtle way she gives herself a 'backdoor' to not include certain shots from the final delivery, and it comes down to subtle wording. What you'll notice from this short but informative video, if nothing else, is that clear communication with your client is key to a shoot's success.
For more from Jasmine, do see her site, where you can learn more from her, see more of her work, and learn about her classes. And for more engagement photography tips, check out the SLR Lounge workshop, Natural Light Couples Photography.
Source: ISO1200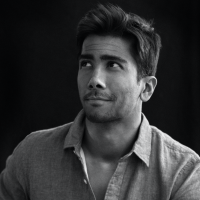 Kishore Sawh
A photographer and writer based in Miami, he can often be found at dog parks, and airports in London and Toronto. He is also a tremendous fan of flossing and the happiest guy around when the company's good.