Apple's market share of phones may be small these days compared to Android, never mind that we'll see if that changes soon as Apple really engages China and India. Either way, lots of us still have Apple devices – be it an iPhone, iPod Touch, or iPad. You may even have numerous. One of the points of contention that Apple users and would-be users have had with Apple is that the system of sharing information between devices and computer can be, at times, limited, and drawn out. Also, no iOS device has ever offered to ability to expand storage. Both of these point have been addressed with a new product called iStick.
Made by HYPER, this product is taking aim directly at Apple soft spots, but utilizing one simple tool. With a male USB connector on one side, and a lightning connector on the other, the iStick can function essentially as a basic USB flash drive with the capability of moving files between the iOS devices and a computer. Drag and drop is how it's all done on the computer, and using the iStick iOS app on the device.
On the computer, you would plug the iStick in as you would any flash drive, and drag files you want to share on the iOS device, into the iStick folder. Then remove and plug iStick into the iOS device and the app will allow you to access all the files; documents, movies, music, and of course, photos. This all works the other way around also with no need to copy and paste files, as they can be accessed and used directly from the iStick. For example, you can listen to music stored on it without adding to your library, or watch movies, or view photos. You can use the iStick to back up photos and files on the iOS device using it as expandable memory.
Thoughts
I like it. I've always wanted something like this and finally a product has come around that looks promising. That it's decimated its Kickstarter goal 8 times over and so quickly, is also reassuring. I could totally see this being useful for many people. If you're traveling and want a way to back up your photos, this would be brilliant. If you have a wifi enabled camera also, or an Eye-Fi card, together with an iPhone or iPad you could feasibly travel with that set-up and use this iStick as storage.
Interesting too, that it's been announced around the time Apple has done a major overhaul to their iCloud services offering very competitive pricing options for monthly storage subscriptions. While that's attractive, if you are on the move and don't have internet, you're out of luck. 

You can see the full list of features and more about the iStick over on its Kickstarter page.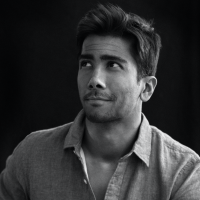 Kishore Sawh
A photographer and writer based in Miami, he can often be found at dog parks, and airports in London and Toronto. He is also a tremendous fan of flossing and the happiest guy around when the company's good.