Are photographs "factual depictions," unworthy of copyright protection? One judge thinks so, apparently (and unfortunately.) Virginian judge Claude Hilton has ruled against a photographer who tried to fight an unauthorized use of an image he had posted to Flickr in a case known as Brammer v.Violent Hues Productions LLC.
Photographer Russell Brammer had posted a long-exposure photograph of the Adams Morgan neighborhood of Washington DC when someone from Violent Hues Productions apparently was scouring the site for images to promote the Northern Virginia Film Festival. The photo was snatched up and used commercially, despite no allowance on Brammer's part for commercial use.
As is typical of this type of situation, Brammer sent a cease-and-desist letter, which did result in the removal of the image. However, Brammer still sued for copyright infringement, and what happened next is where the protocol breaks. Violent Hues Productions claimed the image was "fair use," specifically, "transformative," even though the use clearly does not meet fair use criteria.
"Transformative" use was only added to the fair use lexicon in 1994, following a case where 2 Live Crew borrowed a line from the song "Pretty Woman." Since they had only used a small part of the song and the nature of the use was a critical parody of the definition of "pretty," the use was allowed.
Brammer's case seems pretty cut and dried to most who are familiar with copyright proceedings – an image was found online and taken for unauthorized use. This use promoted a for-profit festival, i.e., it was commercial. Unauthorized commercial use equals copyright infringement. It seems Judge Claude Hilton missed the memo, though. The language used in the ruling is jarring.
Says Hilton: ""Violent Hues' use of the photograph was transformative in function and purpose. While Brammer's purpose in capturing and publishing the photograph was promotional and expressive, Violent Hues' purpose in using the photograph was informational: to provide festival attendees with information regarding the local area. Furthermore, this use was non-commercial, because the photo was not used to advertise a product or generate revenue."
For a clear breakdown of what is wrong with this and other portions of the ruling, check out this post.
One can only hope the decision will be appealed because rulings like this have a way of setting precedence.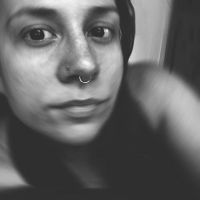 Holly Roa
Seattle based photographer with a side of videography, specializing in work involving animals, but basically a Jill of all trades. Instagram:
@HJRphotos