iPhone Tripods come in a lot of shapes and sizes. While many of them function very well, the majority of them have one main downfall. They are simply too inconvenient to carry around. Like any technology or accessory, the most well-built gadget is useless if it's never put to use.
Pocket Tripod has introduced a new iPhone holder that folds up and fits right into any wallet. The concept seems simple but the minute you start playing around with it, you realize how intricate and innovative the design actually is. Take a look at the video below to see how you fold the Pocket Tripod in various configurations to suit different situations.
Pocket Tripod Intro Video
Pocket Tripod Images
The image below shows how the Pocket Tripod folds from a flat card to a versatile "tripod" for your iPhone.
Twist and pull the stand apart to create a wide base for landscape orientation of your iPhone.
As you can see from the image below, the pocket tripod has a very thin profile so it can fit conveniently in any wallet.  Convenience is the main selling point of this iPhone Tripod.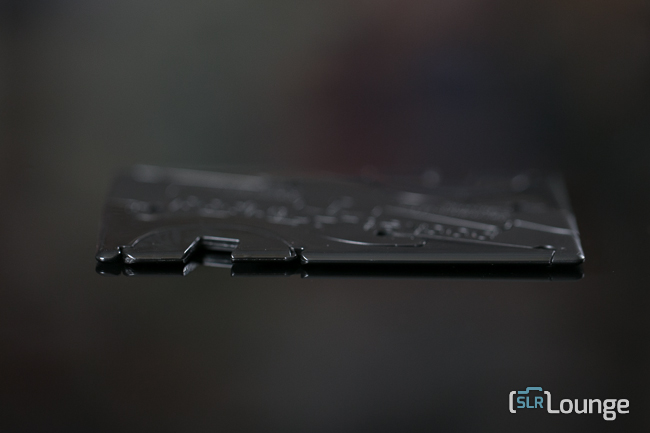 The image below shows how you can adjust the angle of the iPhone once it's placed on the stand.  
What are your thoughts on the Pocket Tripod? Is it something you'd use for an iPhone Tripod?