It's no secret that today one of the biggest deciding factors for someone who is phone shopping is its camera.  After all, by the old adage we've all heard so many times now that a person's phone camera has the potential to be their best, by virtue of being the one they have with them. For average smartphone consumers it very well could be their best camera in technical terms as well.
Apple's iPhones have long been at the forefront in the realm of smartphone cameras, and they've taken a step toward ensuring that all iPhone users will be able to make that camera sing. Apple has created a section on their website dedicated to teaching viewers to improve their #iPhoneography, specifically how to shoot with an iPhone 7. That said, 90% or more of this information is not only great for iPhone7 users but other type of mobile shooters also.
There are sixteen video tutorials currently on the site with subjects ranging from the simple "How to shoot a one-handed selfie" (a concept that seems to come instinctively – in 2017 toddlers can figure it out on their own) to "How to shoot a backlit subject." Some are iPhone specific in their execution, while others, like "How to shot a bold and simple image", are universally applicable.
The videos' aesthetics are a curious mix of Apple-slick and… vertical. All but three of the videos are vertical, which may irritate some video purists, not only with the visual insult of a vertical video but also the thought that a company known for pressing forward, discarding the norm, and setting trends and industry standards is condoning such behavior. There is a reason, however, which those irked may find redeemable – they are intended to imitate the view through an iPhone and probably viewed on one.
Perhaps a brilliant marketing move on Apple's part, if iPhone users make use of these videos it will help content created with iPhones that appear online identifiably – like in the case of iPhone hashtags – cast them in the best light, taking advantage of another saying: "Great shot! You must have an awesome camera!"
You can check out all the videos here but here are a few: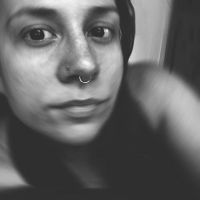 Holly Roa
Seattle based photographer with a side of videography, specializing in work involving animals, but basically a Jill of all trades. Instagram:
@HJRphotos