Welcome to Time Out with Tanya, where I've put my fast paced graphic design career on hold in favor of adventures in motherhood. I'm capturing every moment on camera and you can come along, if you'd like. Sign up for my weekly email here so you'll never miss a Time Out.
My interview today is with Marissa Gifford, a portrait photographer from Vancouver, Washington. She graduated from the University of Arizona and is a diehard Wildcat and football fan. No wonder, with a husband and three young sons, who also happen to be the inspirations who fuel her photography passion.
Tell me about yourself and your business.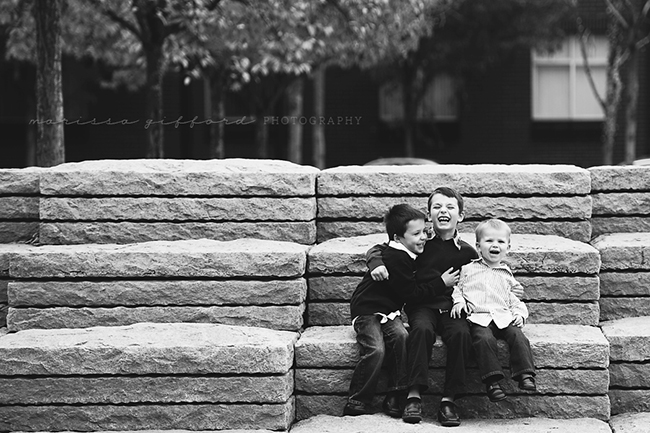 I got my first DSLR in December 2008, but didn't get serious about learning until after the birth of my 3rd son. I started my business in 2012 and shoot families, high school seniors and newborns, with seniors and newborns making up about 80% of my business. In addition to photography clients, I ventured into designing and creating Photoshop actions in January 2013 and really enjoy the creative process. I have been known to get lost in Photoshop for hours playing with new combinations and techniques.
What does your journey to becoming a photographer look like?
When I first started getting serious about photography, I spent hours googling and reading all the tutorials I could and watching video after video. But I never knew what I didn't know, so it was a very haphazard self-education. Enter Clickin Moms. I joined the forum in November 2011 and I've learned so much through the various workshops, breakout sessions, and information shared freely on the forum. Armed with the information gleaned from Clickin Moms, I have spent hours and hours studying lighting, posing, and how to evoke certain moods in my work through shooting choices and post processing. It's been a lot of practice, trial and error, but it's truly a labor of love, so it almost feels silly to call it work. It's all been well-worth the effort.
What's in your camera bag?
I just switched from Nikon to Canon so my gear is really pared down right now.
– Canon 5d Mark III body
– Sigma 35mm f/1.4 lens
– Canon 135mm f/2 L lens
– Lensbaby Composer Pro with Sweet 35 and Edge 80 optics
– Expodisc
Is there anything you wish was in your camera bag?
– Canon 45mm Tilt-Shift lens
– Canon 70-200mm F/2.8L IS II (I had this with Nikon, but haven't replaced it with the Canon version yet). I adore this lens and focal range.

What's the biggest challenge you have faced as a photographer and how have you overcome it? Or are you still working through it?
I think my biggest challenge has been self-doubt. It's so easy to want your progress to be on the fast track and to compare yourself to others in this industry who may be at a different point in their own journeys. It has been a long road of self-acceptance as a photographer and to really feel comfortable with my own style and work. Before, I was hesitant to call myself a photographer, let alone an artist, because I didn't feel worthy of the title. I'm finally on the other side of that where I have accepted myself, my work and my journey enough to call myself both a photographer and an artist without cringing. I'm still working on it though. It seems like every time I post an image, I'll find something to critique about it and I have to resist the urge to constantly focus on the areas for improvement rather than extending myself the same grace I extend to other photographers' work. But I'm always coming away from a session or just images from my daily life with a mental checklist of what I'll try harder for next time.

How did you become involved with Clickin Moms?
I don't remember, honestly, how I stumbled across the forum, but I'm glad I did. I do remember that it was on my wedding anniversary and I gave myself a membership as a "happy anniversary to me" present. From there, I just dove in head first. When I joined I thought I was a pretty good photographer until I realized how much I didn't know. I didn't even know what I didn't know. It was like a whole new world opened up for me! I am an avid foreign language learner (I speak Spanish and Norwegian fluently and am currently studying French) and photography became another language in which I could express myself. The CM community is so warm, engaging and supportive. It's really a safe place for me to learn and grow, and of course, talk shop with people whose eyes don't glaze over at the mention of the word "aperture." I am so honored to be a part of the amazing CM Team as a mentor and for all the online friendships (some of which have turned into real life friendships) with the wonderful and talented women I've met there.
What courses will you be teaching at Click Away and what can attendants expect from your classes?
I'm teaching 3 classes at Click Away and will be moderating the Lifestyle Photography discussion panel. Here is a little more about each one.
1) Editing with Adjustments and Layers: I'll be editing a variety of my own images to show the various ways I use the different adjustment layers to achieve my vision for my image. I love to go beyond clean editing with tones, hazes, matte effects, color pops, etc. I'll be sharing my process for both color and black/white edits, and why I will choose one over the other. I'll also share my approach to an image, how I decide on which processing style I'm going to use and how my shooting decisions play a role in my editing choices. I'll be open to answering questions, so don't be afraid to ask me what's on your mind!


2) Getting in the Frame – Self Portraiture: This small-group class is a deeply personal one. It's all about sparking your creativity through self portraiture and I share images from my own journey, as well as all the different aspects I draw upon to bring a vision to fruition. I'll discuss basic setup and gear, posing and body language, seeking out sources of inspiration, channeling emotions/memories vs. playing a role, and how self-portraiture has sparked my creativity as a photographer. The small-group nature of this class makes it an intimate setting to discuss a subject as personal as self-portraiture. I'll be sharing my own personal journey and discuss my successful and not-as-successful images, as well as the inspiration and stories behind them.
3) Child Shooting Demonstration: During this live shooting demonstration, attendees will be able to watch me photograph a child model and will be able to see how I interact with them and what shooting and lighting choices I make while shooting. I'll be sharing my favorite tips and tricks to get natural smiles and expressions (even the serious ones, which I love) and how I ensure cooperation without bribes.
4) Lifestyle Photography Discussion Panel: I'll be moderating this panel featuring super-talented lifestyle photographers Rachel Devine, Lacey Meyers and Karen Russell. We'll be talking about how they continually find inspiration in life's little things, document everyday life with a creative eye and how they go about using their photography to tell stories. There will be lots of time for questions from the audience, so this will definitely be an interactive session.
Anything else you want to share with the photographic community?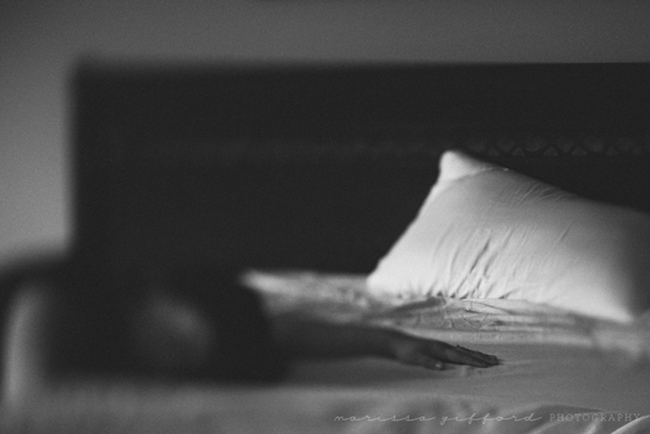 I just want to support others in their own photography journeys the way I have felt supported in my own. I want to be there for someone just starting out as a way of paying forward all the kindness and generosity that has been extended to me over the years. I feel honored to be even a small part of someone's progress. I certainly don't feel as though I've "arrived," but I finally feel like I'm in a place to be able to help others realize their goals and help them bring their own visions to life.
I'm really looking forward to taking Marissa's "Getting in the Frame – Self Portraiture" class at Click Away. Connect with her on Facebook to keep up with what she's doing. Also, check out the other interviews in this series by clicking here.
CREDITS: Photographs by Marissa Gifford are copyrighted and have been used with permission for SLR Lounge. Do not copy, modify or re-post this article or images without express permission from SLR Lounge and the artist.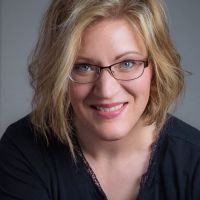 Tanya Goodall Smith
Tanya is the owner of WorkStory Branding Photography in Spokane, WA. Businesses hire her to create story-telling content that sells their high end products and services. She also teachings photographers her unique business model for making serious money as a corporate and personal branding photographer. Find her at
workstoryphotography.com
and
workstoryeducation.com