One of the things you'll notice if you hang around fighter pilots, or even aviators of any kind, is that they seem to speak an entirely alien language. It could sound like English and you'll likely understand a word or two, but certainly not in the context, nor how they string them together or employ them. It's all 'buster' this, 'loved that hangar queen', 'meet at the merge.' In other words, to be one, to understand that environment, you really do have to learn a new lexicon. Photography can be similar.
For a bunch of non-photographers or those new to the 'sport' when photographers speak, it can come across as a new language, and the language during a shoot differs from the post-processing afterwards. But all photographers today need to have a grip on post processing and one of the first steps to doing so successfully is to understand the terms. Adequate grasp of the terminology will give an adequate grasp of many of the tools we use, and how to use them.
And there's a lot, from Exposure, Split Tone, Highlight, Curves, Covington, Clarity, and the list goes on. Reading about these things, in theory, is great, and necessary, but just as necessary is to see their effects and how to adjust them in real time. Photo app Polarr has created an interactive guide that will help you learn these concepts rapidly.
To be fair, the interaction is not present for each of the terms discussed and explained, but the interface is clean enough and well enough presented that it's pleasant to use. It's dead simple, where there's an index of terms on the left, and when each is clicked the explanations, and requisite graphics are on the right.
It's actually a good resource for reference, and I'll be suggesting the site as a complement to anyone's other initial resources in learning the craft. Click here for the guide. It's not going to make you an expert, but it will help, and a great compliment to other resources for learning photography the right way. Speaking of which, if you are interested in learning the right way, formally, in a manner that will build a foundation for actual expertise and success in execution, I can think of no better place to start than Photography 101. You can check it out here, and see it for what it is, one of the most comprehensive sources to take you from a total greenhorn, to consistent performer.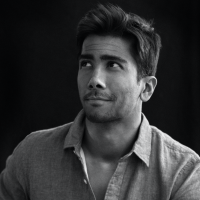 Kishore Sawh
A photographer and writer based in Miami, he can often be found at dog parks, and airports in London and Toronto. He is also a tremendous fan of flossing and the happiest guy around when the company's good.