Instagram is, as I've said before, the quintessential expression of modern photography trends from the curatorial to the editorial; It isn't an image museum as Flickr is, but where the producers and consumers are, in real time. Some of those people are the photographers of yesterday and the avant-garde ones of today who will be the names of tomorrow.
With a valuation in the tens of billions, it's both playground and workplace to many, but one of the major points of contention, is the inability to separate the two within Instagram itself. In other words, many have wanted to have multiple accounts splitting personal and professional use, but have not done so because Instagram has, historically, made it cumbersome to switch between accounts, and thus difficult to manage. It was almost as if Instagram was inferring through stubbornness that they wanted you to only have one account and just figure out how to employ it for that way. But clearly the voices against this decision were loud enough because now it's changed.
Well, in fact, many Android users have enjoyed the ability to quickly and easily manage multiple accounts for months now, and the ubiquitous photo sharing platform has been quietly rolling out this ability to iOS users recently, culminating in an official announcement today.
"Starting this week, you can quickly and easily switch between multiple accounts on Instagram!

Go to your profile settings to add an additional account. From there, tap your username at the top of your profile to switch between accounts. Once you have multiple accounts added, you'll see your profile photo appear in places throughout the app so you can always tell which one you're using at the moment."
It's all rather straightforward to use, and to set up, nothing strenuous either. You can see the set of instructions here. I hardly use Instagram to publish imagery, but I consume much on there. This is because I fall into the category above, where I would like to separate my personal from business work, and this, this is probably just the ticket I need to actually take advantage of what Instagram's got on tap.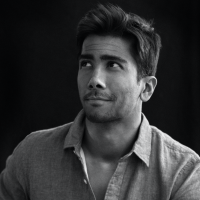 Kishore Sawh
A photographer and writer based in Miami, he can often be found at dog parks, and airports in London and Toronto. He is also a tremendous fan of flossing and the happiest guy around when the company's good.