The search for holiday gifts can take you in many directions. With out-turned pockets and a cleared-out bank account you may pick up that flagship dream camera for a special someone, or maybe you're less invested in the person you'll be gifting and want to get them something fun that is more affordable.
Instant cameras are always fun and run a gamut from practically pennies, to a few hundred dollars for new cameras, and they're on trend right now as an added bonus.
The main players in the game are Fujifilm, Polaroid Originals, Leica, and Mint, and from these manufacturers, you will find an assortment to delight your loved ones who are enamored with instant photography. Whether they already own an instant camera and are in need of accessories or somewhere to display their instant photos or can't wait to dip their toes in the instant photography world, we've rounded up some potential gifts for them by price. All prices are current as of 11/27/17.
Under $100
$100 – $300
$300 +
Is anything on this list catching your eye? Which ones would you want to receive as a gift?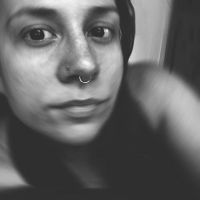 Holly Roa
Seattle based photographer with a side of videography, specializing in work involving animals, but basically a Jill of all trades. Instagram:
@HJRphotos