Instagram can be surprisingly important as a marketing tool for photographers. The first nine photos on your Instagram can make or break you in the eyes of a viewer, and we are being observed there, even if we haven't kept our Instagram accounts up to date. Some of us are social media experts and have an intrinsic grasp on how to make it work for us, but many are just the opposite – bumbling around, posting and looking at pretty pictures aimlessly. Fun, but not particularly effective. Now is as good a time as any to give your Instagram a spit-shine and make it stand out, and photographer Peter McKinnon has got some pointers to help.
Have A Consistent Theme
What's your specialty? If you're all over the place stylistically and content-wise, it can be hard for people to tell what you're about, and thus know what to expect from you if they were considering following you or even hiring you. Sticking to a theme and having a style can make your work more memorable and noteworthy. Check out the following link when you can:
If the thought of losing your portfolio's diversity makes you cringe, Peter says you can cycle through themes – but make sure those all-important first nine look like they belong together – make gradual changes in a progression that make sense when you choose to switch it up.
Make Your Grid A Thing Of Beauty
Whether we like it or not, people are visiting our Instagram pages to check us out – to size us up, see who we are and what we do. Knowing this, it's it's important to keep your feed curated. Think of your brand, your color palette, your general aesthetic. Make your grid cohesive.
Plan Your Content
What have you got to share this week? Strategically plan out the order in which you share your photos. Don't bore viewers with repetition – carefully pair and place shots in your feed. Again, you are your Instagram's curator.
Try The New Stuff
Some of us are hesitant to accept change when we're accustomed to something, but other people are making use of new features already and that makes you just that much less relevant to power-users than early adopters.
Sound like a lot of work? It's important to go the extra mile to stand out among the masses if you want to be noticed.
Check the video for a mini Premiere tutorial at around the 10-minute mark as well. To see the tips in action, check out Peter Mckinnon's Instagram.
Is your Instagram optimized for the best impression? What might you need to change to make it better?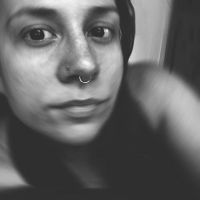 Holly Roa
Seattle based photographer with a side of videography, specializing in work involving animals, but basically a Jill of all trades. Instagram:
@HJRphotos