When we think of some of the best things in life, or at least things that make for some of the best stories and products, a common these throughout them is 'spite'. Lamborghini's car division was born of spite for Ferrari (or more Ferrucci's for Enzo Ferrari), and Riva boats were largely born from it too. It seems nothing propels man to do something quite the way spite or revenge does, and it seems today that Instagram is the embodiment of that.
It's no secret that Zuckerberg wanted to buy Snapchat in its relative infancy for $3 billion back in 2013, an offer Snap's CEO Spiegel declined. Since then, it appears Zuckerberg is using brute force to clone what he was denied purchasing, copying things like vanishing images and videos, video stories, stickers and augmented reality. Some may call this the highest form of flattery but that's not how Snap's investors see it, as they worry about the fact that Facebook and Instagram are so much bigger with much bigger audiences, and they struggle to see why would people use Snapchat instead. It looks now like their concerns have been validated.
Facebook has the money, reach, and power to pretty much create what it wants, and thus far the features they've pulled from Snapchat have been implemented with more success than the originators. It's reported now that Instagram Stories has hit 200 million active daily users, and that's 20% more than what Spapchat claimed its service does when issuing their IPO. So, in a way, Instagram has dethroned Snapchat in the very thing that made Snapchat popular, and they've just release a few new features which you can find below.
So what does this mean for creatives and photographers? Well, 161 million users is nothing to snub at, and before you think about abandoning Snapchat it may be worthwhile to figure out what your view-rate is like on both platforms. Snapchat was such an effective marketing tool originally because most snaps had an extremely high open rate that you just couldn't get anywhere else, and that matters. If there are 200 million daily users on one platform compared to 161 million on another doesn't matter if your open/view rate on one is 30% on one and 80% on the other. It would seem there is still room for Snapchat to be effective as a means of communication and content sharing for creatives, though Instagram seems to be really adding the features to keep us there. If you use both, we'd love to hear what platform you find most successful and why.
Check out the new Instagram features below from this blog excerpt. See the full IG blog post here.
Selfie Sticker and Pinning
Turn your selfie into a sticker so you can quickly share your reaction or trade faces with someone (or something) in your story. When you take a photo or video and tap the smiley face, you'll see a new sticker with a camera icon that lets you capture a mini-selfie. Before or after capturing, tap to apply different frame styles: fade or circle. Put your selfie sticker anywhere, adjust the size and use as many other creative tools as you want.
You can also take your selfie sticker to the next level by pinning it to a specific spot in your video. Just tap and hold the sticker, move it over any object and confirm by tapping "Pin." Pinning works with any sticker and text, and it's extra fun with Boomerang and hands-free video. You can even pin multiple things in the same video.
Geostickers in Four New Cities
If you live in or are traveling to Chicago, London, Madrid or Tokyo, you'll also start seeing geostickers for your city over the coming days. All of the geostickers have been designed by local community members to help bring the cities they call home to life. You'll be able to see the artist's username when you tap the sticker, so you can learn more about their unique artwork.
And More!
We're rolling out a shortcut to your favorite stickers. After tapping the smiley face, simply swipe right to see your recently used stickers. Also, when you record a video using "Hands-Free" mode, tap and hold the button to see a timer that counts down to when the video begins.
These updates are available as part of Instagram version 10.16 for iOS in the Apple App Store and version 10.16.1 for Android in Google Play.
Sources: Instagram, Techcrunch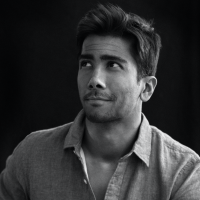 Kishore Sawh
A photographer and writer based in Miami, he can often be found at dog parks, and airports in London and Toronto. He is also a tremendous fan of flossing and the happiest guy around when the company's good.