Instagram shuts down Instagress, and if you're trying to legitimately build a social following that's something to celebrate.
As if the very nature of Instagram didn't lend it to be be somewhat humbling and even confidence-crushing for a majority, bots sort of made it worse, and those not particularly social-savvy had no idea what bots were or that they were surrounded by them. Bots are used to fill the gaps in ability and desire, fluffing up social presence and interaction in a way no single person could, all in the name of gaining more followers.
Instagram, it was said some years ago, was the social platform most closely linked to depression, and why that should be the case isn't difficult to see. Instagram typically provides a meticulously curated feed of visuals that are share-worthy, versus the mundane. Consider: we're more likely to share a picture of a glitzy night out than when slumming it on the couch; more prone to share a photo while on a vacation in Biarritz than that B&B in Jersey with the questionably clean sheets. The continual string of these images in a feed make it appear that the lives of others are just strewn with daisies instead of your life's usual cowpats.
Bots made this worse because they seemed to show a level of interaction and follower growth as normal that was anything but. They delegitimize the platform and users who actually build things the true way. Furthermore they mess with the primary measurement metrics so it harms everyone in the long run because judging true value becomes harder when interaction and engagement is artificial.
Now, before you make the mistake of thinking you see the bots because you report and delete spam accounts, understand that they are two different things. Spam accounts are just that, and they can use bots, but many bots you're likely being affected by are linked to valid accounts of individuals and businesses. That designer with 300k followers that liked your last 2 photos and followed you? The random aspiring model in spandex and snapback with 85k that did the same (only to unfollow you soon after)? Good chance they are enlisting bot services to do this, and Instagress was a major one.
The shutting down of Instagress may have some crying, but I think we can agree this is a 'W' for photographers and social businesses on a whole. Hopefully this is just the first of many, and the start of a better way of addressing this problem, especially as IG takes more and more steps to becoming a platform of commerce.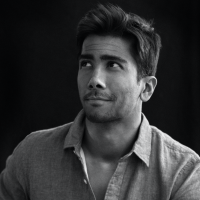 Kishore Sawh
A photographer and writer based in Miami, he can often be found at dog parks, and airports in London and Toronto. He is also a tremendous fan of flossing and the happiest guy around when the company's good.