A couple of months ago, Instagram introduced a set of analytic tools to help users track their impressions, organic reach, and profile views. These metrics have aided small businesses in understanding what content works in order to create a robust marketing strategy, and they're now even more powerful. As of June 2016, the app is said to house 500 million active users, and with the deployment of advertising operations and IG stories it doesn't look that number is said to decline anytime soon.
how instagram analytics will change leads for photographers
Instagram is the visual content platform for any photographer, no matter the skill level. If you are looking for an organic way to reach new audiences that also doubles as a creative portfolio, this is the application for you. Putting time and effort into crafting the right content for Instagram may require an exhaustive amount of resources, but will serve as the ultimate tool for promotion and direct leads.
In 2016, IG debuted Business Profiles, meant to navigate potential consumers to your business with ease and facilitate sales. The profiles add a 'Contact' call-to-action button as well as address, website, and category information, for example, listing your photography handle as a Professional Service. These distinguishing features are a powerful addition to the marketing characteristics the app has acquired over the past several years as a social media giant.
Just recently, Instagram deployed an updated feature to their analytics metrics, adding specified info on call-to-action buttons located on your profile. The 'Contact' button alone gives potential clients the ability to directly contact photographers rather than relying on direct messaging through the app itself, but these metrics give a clear indication of the click-through rate of potential clients. We now have insights for Website, Call, Email, and Get Directions clicks.
Learn more on how to use Instagram's powerful platform to strengthen your photography business in our Photography SEO & Web Marketing Workshop, just one of many of the insightful educational materials part of SLRL Premium!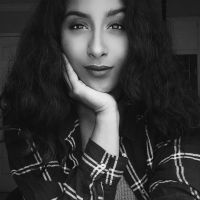 Shivani Reddy
Shivani wants to live in a world where laughter is the cure to pretty much everything. Since she can't claim "Serial Bingewatcher" as an occupation, she'll settle for wedding/portrait photographer at Lin and Jirsa & marketing coordinator here at SLR Lounge. For those rare moments when you won't find a camera in her hand, she will be dancing, eating a donut, or most likely watching Seinfeld. Follow her on Instagram:
@shivalry_inc